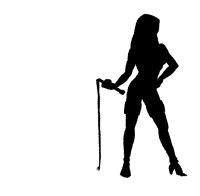 THIS PAGE IS BEST VIEWED, UPON A DESKTOP.
I AM SLAVE; SUPPLICANT TO THE GODDESS MEDUSA. IT IS BOTH MY HONOR & ABSOLUTE PRIVILEGE TO BE IN HER ETERNAL SERVICE.
SHE IS BEYOND BEAUTY, WHILE I AM BENIGN.
IT IS MY SWORN DUTY TO CARE FOR ALL HER NEEDS & DESIRES... TO: PAMPER, PLEASE & PROVIDE THE VERY BEST OF EVERYTHING...
Mz. MEDUSA DESIRES.
SHE SPECIFICALLY TRAINED ME TO REMAIN FOCUSED, UPON THESE THREE THINGS:
1. UNQUESTIONING LOYALTY.
​
2. ABSOLUTE DEDICATION TO MY OWNER & MY DUTIES.
​
3. AN ETERNAL LIFE OF BLISS.
​
HOW DID I GET, SO LUCKY?