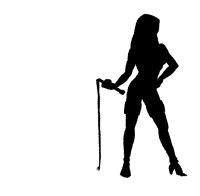 THIS PAGE IS BEST VIEWED, UPON A DESKTOP.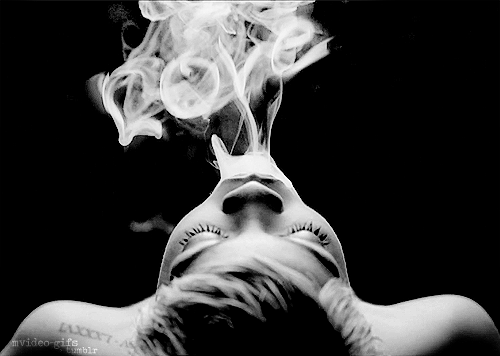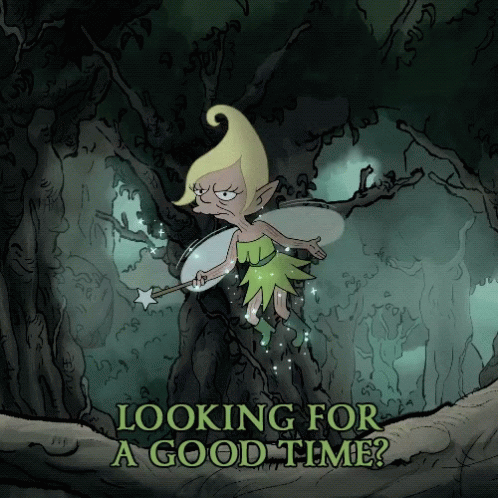 Meet me in your dreams tonight,
To share such majikal delights.
The sort only true lovers bring,
Within a reverie serene.
​
The physical world releases such pain,
So, much knowledge; time & again,
While in our dreams; together there;
Is only love felt in the air...
Whatever divides in this life,
Purposed by pain; bound by strife...
Within dreams nothing holds us down.
No confusion; only common ground...
To live & love, as we will.
Delve deep & wholly drink our fill.
So, meet me there; face to face;
Together to build, that perfect space.
No more war; No more plight;
Nothing left for us to fight.
Make each & every wrong alright,
Just meet me in your visions tonight.
Here; I've sensed you endless times,
Beyond all reason; beyond all rhyme.
So, feel my love burst from within,
It's only you & me; my friend.
Your tender touch; your wildest taste...
Your ever warm sensual embrace,
Time after time; it brings me home,
To the only bliss; I've ever known.
So, meet me here, within a dream,
To create a place beyond serene.
Where fantasies are finally fulfilled...
And, perfect thoughts become real.
No more sorrow & no regret;
Nothing further to have us fret,
Just peace & pleasure, within to find.
Nothing to tear us apart this time.
So, meet me within wondrous dreams...
To build our world simply serene.
Broaden hopes & happiness,
To sew such sensual seeds of bliss.
Let's manifest our perfect place...
Beyond all time & outer-space.
No sorrow; now, only peace,
To take our ease & feel release.
Your heavenly kiss,
That strong embrace,
Brings me to this loving space.
Felt you infinite times before...
In fact, you brought me to the floor;
Thrilled & filled by mutual desire.
So, fan the flames & take me higher,
Within passion's paradise for two,
With all my heart; I call to you.
The One; that knows me inside & out.
Yet, never pauses & never doubts.
Because true love is just this way...
A divine dream, without delay.
M.
Behold the light which shines from within;
The body divine births life, again.
Those wise enough kneel to the truth,
While others merely remain aloof.
​
Yeah, some seek pleasure.
Some deal pain.
Some deny truth;
Time & time, again.
​
Some worship beauty.
Some crave the pain.
Some spread hate;
Time & time, again
​
So, ask of your own;
true purpose here…
To REVEL in love,
Or cower in fear.
​
To create something better,
Than the worst yesterday.
Build a promising future,
And a brilliant new way.
​
Treat each with respect,
And the world as a gift.
Give thanks for each blessing;
Carefully mending each rift.
​
Guide your own future,
With love & with care;
Lending full hope,
And a definite dare.
​
Or, fold from the start;
Giving up any hope,
Offer only excuses,
And hangman's rope.
​
But whether you walk,
in the dark or the light
Your perspective continually…
whispers what's right.
​
Guard your home & cherish it, too.
Protect family and the good works you do.
While the wisest will rightfully recall such as this:
The true key to happiness and infinite bliss.
Remember mother nature & her glorious view.
Take care with your words & all that you do.
Respect all life & to love; remain true.
Sustain lasting peace & a balanced world, too.
​
For life is a privilege not given in vain.
But a chance for real wisdom; time & time, again.
Allow each mistake to fuel further fires;
Manifest, within you; new & greater desires.
MzM
~*~
VARIETY; WHAT A WONDROUS THING.
IT'S THUNDEROUS RAINS RUSH IN THE FLOWERS OF SPRING.
SUMMER'S HEAT DRIVES THE GREEN AWAY.
BRINGING AUTUMN'S MOST SPECTACULAR ARRAY,
WHICH SOFTLY FADES, INTO A WINTRY WHITE...
STALKING EARTH, AS DEATH THEN TAKES FLIGHT.
THIS RHYTHMIC RHAPSODY; THE CIRCLE OF LIFE...
REMINDS US OF JOY; INSIDE, ALL THE STRIFE.
IT BEGS US; TO FIND BEAUTY, WITHIN HELLISH PAIN.
NEVER FORGET TO DANCE, EVEN IN DARKEST RAIN.
LOVE; WHEN WE THINK ALL HOPE IS LOST.
HOLD ONTO, THAT LOVE; NO MATTER THE COST.
DIVERSITY TEACHES; TO FORGIVE TIME & AGAIN.
TO SAY; "I'M SORRY." TO A DEAR ONE OR FRIEND.
WHETHER, ITS YOUR FAITH OR YOUR PERSONAL BELIEFS;
MAY BE YOUR POLITICAL BASE or THE ETHICS; I TEACH.
WHATEVER, IT MEANS, TO YOU OR TO ME;
I TRULY EMBRACE DIVERSITY.
IN FACT, IT JUST MIGHT BE, THAT PLETHORA OF PASSION...
FOUND IN YOUR HOME OR PARTICULAR FASHION.
IT COULD BE GENETICS OR YOUR HERITAGE;
OR, SIMPLY; "HOW THEY RAISED YOU, AS A KID."
WHATEVER IT MIGHT BE, THAT MAKES YOU; "SO, UNIQUE."
DIVERSITY; SHOULD BE: "WHY?" YOU TURN THE OTHER CHEEK.
FOR WITHOUT IT; WE'RE ALL PRECISELY THE SAME.
HOW BORING, THAT WOULD BE.
AND, YOU'D HAVE ONLY YOURSELVES TO BLAME.
~*~
M 💋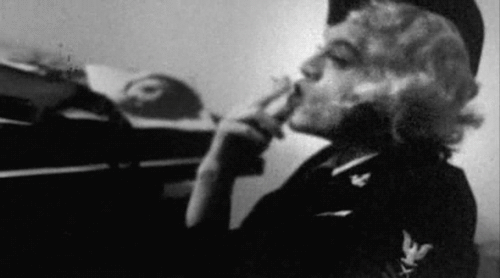 Oh, butter, butter, butterfly;
Slowly, now; come flutter by...
Floating down from bluest sky,
To land, upon a flower nearby.
While breezes blow & faeries sigh,
At splendid sight, when you cross by...
Such stunning visage you are to see;
I pause to glory here, with thee.
Oh, butter, butter, butterfly;
Hung aloft, in day lit sky...
Such grace; so, lovely to mine eye.
Sweet tears appear, that I must cry.
As marvelous gift, unto mine heart,
To spy, whilst thy would float & dart;
O'er meadow & grass ever so green,
More blissful beauty; I have not seen.
Thy magnificence, which truly be;
A glorious gift to the core of me.
My mind's soon set completely free,
To glance, upon the grace of thee.
So, fly again for me; once more,
And, surely open heaven's door,
With sacred secret & precious prayer,
Upon gossamer wing, with fastidious flair.
I charge to thee; my wishful hope.
Such solemn duty, within thy scope;
A whispered dream, upon ethereal wing,
Of blissful abundance & blessed things.
So, butter, butter, butterfly...
Come close & flitter 'cross mine eye,
To carry away my heart's desire;
Then, bring back home, such eternal fire.
Now, winged dragon; cheers to thee.
Each time mine eye does well to see;
Thy majesty, which truly be,
The reason; why my worries flee.
To thee, as well; my glorious friend,
A heartfelt hope of souls to mend.
Born away, upon thy lustrous wing,
Such precious prayers my soul to sing.
While to the Raven; I give great pause;
And, offer up, such great applause.
Oh, winged friends; though art so, dear.
Thy voice is music to mine ear.
Such perfect presence fills my heart,
Gifting wondrous day a glorious start.
So, butter, butter, butterfly;
You & your peers come flitter by...
Closer still, from bluest sky;
Come hither now, whilst sun is high.
Thy sacral souls a precious sight,
Such magic to a willful sprite.
For, within thy company no one may fear;
The end of days might soon draw near.
Yes, the very peace, within thy soul.
Is truly breathtaking to behold,
While more birds sing among the trees;
The field's alive, with honeybees.
Thus, mother nature springs to delight,
At every creature taking flight,
To relish, within her shimmering sun;
As winter's cold is finally done.
While dragonfly; my faithful friend;
Goes soaring by & back again.
Thus, pause to pass a moment; please;
Appreciative to summer's breeze.
​
No, this world need not be bitter pill.
For with each second & moment still;
Give thanks, for every blessed thing;
Brought back to us, by sumptuous spring.
So, butter, butter, butterfly;
Come flitter close, across mine eye,
To share this shade & summer's day,
Before you quickly float away.
While I'm still grateful for every day.
Each blessed breath, just one more way,
To pause & notice all heavenly things,
Brought back to me, by sensual Spring.
Oh, butter, butter, butterfly;
Come flitter close across mine eye,
To share now; in such serene space,
And, boldly display thy fragile grace.
Thus renewed, before such divine flight;
Aloft your wings majestic might;
Taken to sky, with whispered prayer,
My soul's delight soars through the air.
Yet, when you fly away once more,
Gone to where; I can't be sure,
Sail back to me, for luminous show,
From muted color, to brightest gold.
So, when one finds life's path too dark.
Go out & listen for the lark,
Which heralds now, upon the breeze;
Blowing softly through commended trees.
Drink in the awesome noon day sun;
And, feel your sorrows be undone.
Yes, quietly listen, as nature sings,
With such sweet sight; pure joy it brings.
Be still & rest on greenest grass;
Watching, as your sorrows pass.
Behold each & every fright,
Dissipates into the light.
For everything hath time to end;
And, too soon another season begins.
Thus, I am grateful for this wondrous day,
While every new breath is one more way,
To stop & notice each heavenly thing,
Brought back to us, by memorable spring.
Oh, butter, butter, butterfly;
Come close & flutter cross mine eye,
To boldly show thy glorious grace,
And share, with me this peaceful place.
So, stay & while away the hour....
Lend now; such enchanting power.
And, do entice your dragon friend
To help this broken heart to mend.
Upon sacred soul; I charge to thee...
Bring love home & blessed be.
While broken hearts beg; now, to mend.
Thy presence proves a faithful friend.
Thus stay, with me a moment still.
So, once again my cup might fill,
To overflowing now; with glee,
Simply at the sight of thee.
For sitting here, with you my friend.
My troubles surely are to mend.
Bringing worry to a happy end,
By fetching true love home, again.
Yes, butter, butter, butterfly...
So sublime, as you flutter by,
To carry away life's painful woes,
And, thoughts of bitter rivaled foes.
Yes, hail to thee my fabulous friends,
For aiding this poor soul to mend.
Whilst proving thy shall eternally be...
A treasured hope for all to see.
So, share again; this sacred space;
Sketching smiles, upon my face.
For in your presence none may be...
Woeful nor in misery.
Yes, grateful now, as I write,
To praise thee in your whimsied flight.
Thus, welcome now to you my friend,
For helping souls to finally mend.
Oh, butter, butter, butterfly;
Draw safely near to flutter by...
Yes, come again my winged friends.
To remain, with me, until life's end.
Singing silken songs of heavenly praise,
From now until my last of days.
For with you, as my dearest friends.
My essence shall eternally mend.
So, praise my wild wondrous treasures;
Filling spirit to greatest measure.
To bare away my weary soul.
When at last breath; I with thee go.
Yet until such time forever sing,
To bring my true love home, again.
Thus, fly to me, likewise, once more.
To open heaven's sacred door.
And, soar away, with last night's care...
Aloft your wings; my blessed prayer.
Thus, as you flutter back, again.
My heart greets you, as dearest friend.
Now, with colored wing presently paint the skies
Ever so slow, as you flutter by...
Thy sacred soul a precious sight;
Brings brightest day to darkest night.
~*~
M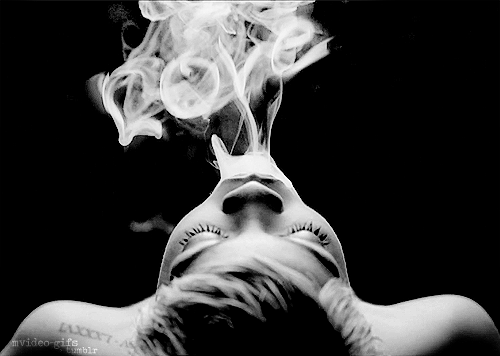 LAST NIGHT; ONCE MORE YOU CAME TO ME,
WITHIN ANOTHER AMAZING DREAM,
TO SHARE YOURSELF & ALL THINGS SERENE,
WHILE DELVING INTO THE BEST PARTS OF ME.
I FELT YOUR TOUCH, UPON MY FACE,
FELL INTO YOUR ADORING EMBRACE,
WHILE YOUR LITHE LONG FINGERS LINGERED THERE,
UPON MY SKIN & WITHIN MY HAIR.
THE SCENT OF YOU A SWEET SPICY SURPRISE,
AS WELL, AS YOUR TOUCH, BETWEEN MY THIGHS...
AND EVEN ONCE I HAD AWOKE,
YOU REMAINED, WITH ME, AS DAYLIGHT BROKE.
THROUGH DARKEST NIGHT;
BRINGING BRIGHTEST DAY,
WHILE THE ESSENCE OF YOU REMAINS THIS WAY...
IN EVERY WORD I WRITE OR SAY...
FOR EVEN NOW, WHEN WE'RE APART;
I CARRY YOU, WITHIN MY HEART.
A BLESSED REMINDER FOR EVERY DAY,
AN APPRECIATIVE PRAYER IN EVERY WAY.
FOR YOU NEVER FAIL TO FIND THE BEST OF ME.
AND, WITHIN YOUR EYES; I ALWAYS SEE...
A CONSTANT HOPE OF SOMETHING MORE,
FOR ME TO LOVE & FAITHFULLY ADORE.
​
SO, EVEN, WHEN YOU AREN'T PHYSICALLY HERE...
YOUR WHISPERED PRAYERS STILL REACH MY EAR,
TO TELL ME OF YOUR SECRET WISH...
AND, BRING TO ME LOVE'S INFINITE BLISS.
NOW, AS I SIT HERE & CONTINUE TO WRITE...
MY FLUSHED FLESH TINGLES IN SHEER DELIGHT,
FROM THE WONDERFUL MEMORIES, WHICH HAUNT ME STILL...
OF YOU & YOUR KISS CAUSING SENSUAL THRILLS.
SO NOW, AS I GO ON, ABOUT MY DAY...
THESE TEMPTUOUS THOUGHTS CONTINUE MY WAY;
BRINGING YET MORE FOND MEMORIES...
OF THE THINGS, I FEEL & STILL LONG TO BE.
WHETHER SUSPENDED ONCE MORE; BETWEEN WAKE & SLEEP...
OR, PHYSICALLY BOUND, BY THE SECRETS YOU KEEP;
SKILLED, WITH THE WAYS TO TOUCH ME SOUL DEEP...
WHILE SURFACING, SUCH GRANDEUR; I'M FORCED TO WEEP.
YES, I'VE DECLARED IT ONCE & I'LL SING IT AGAIN...
NEVER DOUBT TRUE LOVE NOR A DEFINITE FRIEND.
SO, FLY TO ME FOREVER & A DAY;
BRINGING SUCH SWEET BLISS IN YOUR OWN DIVINE WAY.
WHILE I BLOW A KISS; NOW, TO THEE...
AND, THANK THE HEAVENS MOST JOYOUSLY.
FOR CREATING SUCH A GIFT, AS YOU;
WITHIN ALL THE THINGS YOU SEE & DO.
SO, REMEMBER; MY LOVE, WHEN DOUBTS DRAW NEAR,
OR FAITH SEEMS LOST, WITHIN THE FEAR.
FOR YOU, I WILL ALWAYS BE HERE;
AND, FOR EVERYTHING, WHICH WE HOLD MOST DEAR.
​
NOW, THIS POEM MAY NOT SEEM SO MUCH,
AS A TRILLION DOLLARS OR THE MIDAS TOUCH...
BUT, WITHIN IT YOU'LL FIND; WHAT MATTERS MOST...
THE FREEDOM TO HEAL, WITH LOVE, AS YOUR HOST.
SO, DREAM OF ME ONCE MORE; MY DEAR.
WHILE GIVING NO CREDENCE TO DEEPEST FEARS,
FOR THE BOND, BETWEEN US SHALL NEVER BREAK.
REGARDLESS, OF DISTANCE OR HURTFUL HEARTACHES.
SO, CLOSE YOUR EYES, AGAIN; DEAREST ONE.
AND, FEEL MY PRESENCE; BRIGHT, AS THE SUN.
WARMING YOU FOREVER & A DAY...
UNITED IN EVERY POSSIBLE WAY.
​
M.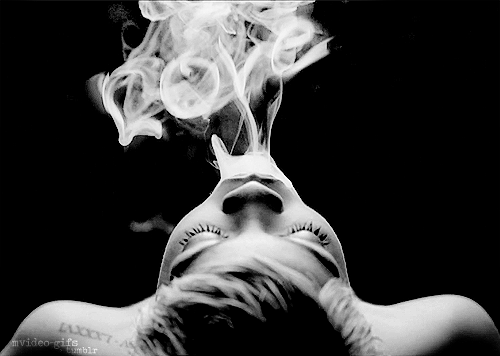 Within the sensational solitude;
A rather deep & seductive mood,
Which manifested a dream inside of me,
To light the flames of destiny...
​
So, here we go, again; once more...
Knockin' upon Heaven's Blessed door,
To seek & venture there within;
The blissful realm of love, again.
​
Between our midnight dreams & waking...
Remains a wonderland for the taking;
A place of peace & memory making,
Nightly for the undertaking.
​
So, meet me, within another dream...
To make our everything serene.
​
M
~*~
​
​
RELEASE THE SORROW.
RELEASE THE FEAR.
RELEASE WHATEVER;
BROUGHT YOU HERE...
​
FORGET THE PAST.
FORGET THE PAIN.
FORGET THE TEARS,
THAT FELL LIKE RAIN...
​
SIMPLY WALK FORWARD...
ALWAYS LOOKING TOWARD;
WHAT WE ACTUALLY DESIRE...
LIVING OUR LIFE, AS WE REQUIRE.
​
RELEASE THAT, WHICH HOLDS US DOWN...
BROKE OUR HEARTS or MADE US FROWN.
FOR ON THE OTHER SIDE OF OUR RELEASE;
COMES MORE, THAN TRUE LOVE & INNER PEACE.
~*~
M

COME TO ME; MY DARLIN'.
WHISPER OF LOVE, ANEW.
MELT INTO THE MOMENT.
LET'S DO ALL, THAT WE CAN DO.
​
CARESS MY MIND, WITH YOUR HEART'S DESIRE.
INFLAME MY SENSES, WITH YOUR INNER FIRE.
THIS ECHO INSIDE DRAWS ME TO YOU.
WHILE SOMETHING IN YOU CALLS OUT TO ME, TOO.
​
THE VERY THOUGHT OF YOUR KISS ENTHRALLS ME STILL.
EVERY TOUCH ANOTHER ACHING THRILL.
YOU GRASP THE HAIR AT THE NAPE OF MY NECK;
ONCE AGAIN MY THIGHS ARE WET.
​
WITH EACH ENCOUNTER; WE INVARIABLY PROVE,
SYNCHRONICITY OF SOULS RINGS ETERNALLY TRUE.
THE SALACIOUS SEARCH IS FINALLY THROUGH,
JUST ONE MORE THING FOR US TO DO.
​
ONCE MORE; I NEED YOU TO REPEATEDLY THRUST;
DEEP INTO THAT PART OF ME...
THE WAY YOU ALWAYS DRIVE YOUR LUST;
SO FAR INTO THE VERY HEART OF ME.
FOR WHAT MAY A REAL MUSE POSSIBLY DO?
OTHER THAN LOVE THE ARTIST IN YOU...
​
MzM
~*~
No reason to pretend to be;
Anything less, when you're with me.
Cause the real you is all I see.
The genuine is all I need.
Yeah, don't crave a lil' boy.
Don't want some childish toy...
Regardless, of life's crooked path;
Don't worry; I still got my back.
So, run along & continue to roam.
Or, be a real Alpha & come home.
Either way; I'll be okay...
Nobody's fool; anyway.
​
But, LOVE remains my sensual caress.
As well, as sutures to any mess.
While we find a better way to go...
Bein' grateful & takin' it slow.
Just won't settle for bein' an option.
No, That ain't the love; I'm offerin'...
Only expect, as good, as I give.
Yeah, that's the only way I live.
M
~*~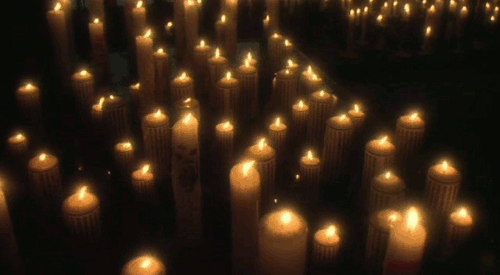 TALK TO ME;
OF SUMMER MOONS,
EVENING STROLLS,
AS LOVERS SWOON.

SPEAK TO ME;
OF SUNSHINE BRIGHT,
WARM JUNE DAYS,
AND STARRY NIGHTS.

PROVE TO ME;
YOUR HEART'S TRUE BLUE,
AS MEMPHIS MUSIC,
OR A MERMAID'S VIEW.

WHISPER TO ME;
OF MEADOWS GREEN,
DAISIES WHITE,
AND FIELDS OF DREAM.

SHARE, WITH ME;
FALLS TRUE HUE.
AMBER, RED & GOLD,
IN MISTY MOUNTAIN DEW.

DANCE, WITH ME;
AS CLOUDS ROLL BY,
LIKE WINTER'S STORM;
PIERCED, BY RAINBOW SKY.
SO, SIGH TO ME:
OF MYSTIC MOONLIGHT,
AND RAVENS BLACK;
NOW, TAKING FLIGHT...

YES, SING TO ME;
LOVE'S INFINITE SONG,
OF BLESSED BLISS,
OUR WHOLE LIFE LONG.

SO, COME TO ME;
PLEDGING LOVE ANEW.
THE SMILE OF YOUR EYES
MY SOUL'S FIRST CUE.

M.
~*~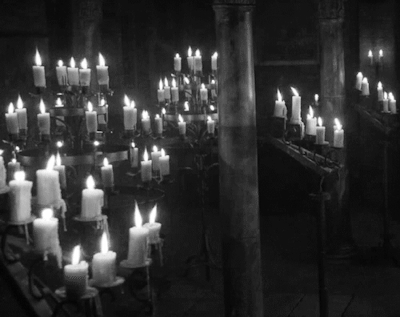 PASSION ALWAYS CUMS AT A PRICE.
MAY BE HEAVEN, MAY BE VICE.
ALL CONSUMING & NEVER NICE.
PASSION ALWAYS CUMS AT A PRICE.
OBSESSION REALLY TAKES IT'S TOLL.
GOTTA ROCK & LET IT ROLL.
EVER ENTICIN' & FOEVER DROLL.
OBSESSION USUALLY TAKES IT'S TOLL.
PASSION ALWAYS CUMS AT A PRICE.
SO, PLACE YOUR BETS & ROLL THE DICE.
ALWAYS HOT & COLD, AS ICE.
PASSION WILL ALWAYS CUM 4A PRICE.
LOVE, LUST & LASCIVIOUS LIFE.
HEARTACHE, PAIN & CONSTANT STRIFE.
VELVETY SOFT & CUTS LIKE A KNIFE.
PASSION ALWAYS CUMS AT A PRICE.
~*~
​
M