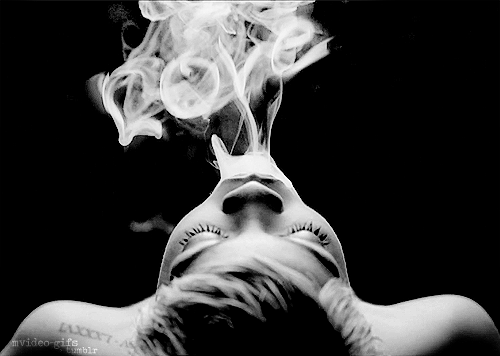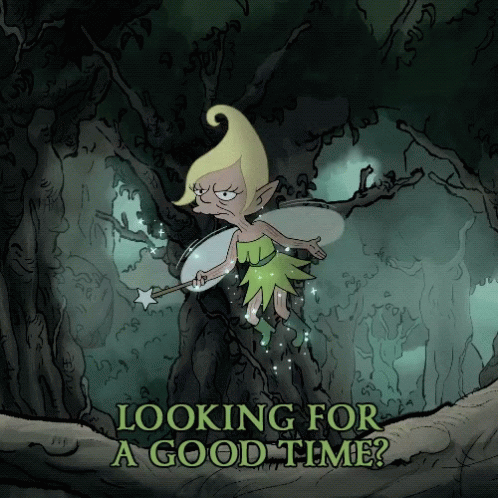 Meet me in your dreams tonight,
To share such majikal delights.
The sort only true lovers bring,
Within a reverie serene.
Whatever divides in this life,
Purposed by pain; bound by strife...
Within dreams nothing holds us down.
No confusion; only common ground...
To live & love, as we will.
Delve deep & wholly drink our fill.
So, meet me there; face to face;
Together to build, that perfect space.
No more war; No more plight;
Nothing left for us to fight.
Make each & every wrong alright,
Just meet me in your vision tonight.
Yes, I'll see you in your desirous dreams.
To build a love simply serene.
Awake; we can stand divided alone...
But in dreams; we quickly become one.
There, I've sensed you endless times,
Beyond all reason; beyond all rhyme.
So, feel my love burst from within,
It's only you & me; my friend.
Your tender touch; your wildest taste...
Your ever warm sensual embrace,
Time after time; It brings me home,
To the only bliss; I've ever known.
So, meet me there, within a dream,
To create a place beyond serene.
Where fantasies are finally fulfilled...
And, perfect thoughts become real.
The physical world releases such pain,
So, much knowledge; time & again,
While in our dreams; together there;
Is only love felt in the air...
So, no more sorrow & no regret;
Nothing further to have us fret,
Just peace & pleasure, within to find.
Nothing to tear us apart this time.
So, meet me within wondrous dreams...
To build our world simply serene.
Broaden hopes & happiness,
To sew such sensual seeds of bliss.
Let's manifest our perfect place...
Beyond all time & outer-space.
No sorrow; now, only peace,
To take our ease & feel release.
Your heavenly kiss,
That strong embrace,
Brings me to this loving space.
Felt you infinite times before...
In fact, you brought me to the floor;
Thrilled & filled, by mutual desire.
So, fan the flames & take me higher,
Within passion's paradise for two,
With all my heart; I call to you.
The One; that knows me inside & out.
Yet, never pauses & never doubts.
Because true love is just this way...
A divine dream, without delay.
M
VARIETY; WHAT A WONDROUS THING.
IT'S THUNDEROUS RAINS RUSH IN THE FLOWERS OF SPRING.
SUMMER'S HEAT DRIVES THE GREEN AWAY.
BRINGING AUTUMN'S MOST SPECTACULAR ARRAY,
WHICH SOFTLY FADES, INTO A WINTRY WHITE...
STALKING EARTH, AS DEATH TAKES FLIGHT.
THIS RHYTHMIC RHAPSODY; THE CIRCLE OF LIFE...
REMINDS US OF JOY; INSIDE, ALL THE STRIFE.
IT BEGS US; TO FIND BEAUTY, WITHIN HELLISH PAIN.
NEVER FORGET TO DANCE, EVEN IN DARKEST RAIN.
LOVE; WHEN WE THINK ALL HOPE IS LOST.
HOLD ONTO, THAT LOVE; NO MATTER THE COST.
DIVERSITY TEACHES; TO FORGIVE TIME & TIME, AGAIN.
TO SAY; "I'M SORRY." TO A DEAR ONE OR FRIEND.
WHETHER, ITS YOUR FAITH OR YOUR PERSONAL BELIEFS;
MAY BE YOUR POLITICAL BASE or THE ETHICS; I TEACH.
WHATEVER, IT MEANS, TO YOU OR TO ME;
I TRULY EMBRACE DIVERSITY.
IN FACT, IT JUST MIGHT BE, THAT PLETHORA OF PASSION...
FOUND, WITHIN YOUR HOME OR PARTICULAR FASHION.
IT COULD BE GENETICS OR YOUR HERITAGE;
OR, SIMPLY; "HOW THEY RAISED YOU, AS A KID."
WHATEVER IT MIGHT BE, THAT MAKES YOU; "SO, UNIQUE."
DIVERSITY; SHOULD BE: "WHY?" YOU TURN THE OTHER CHEEK.
FOR WITHOUT IT; WE'RE ALL PRECISELY THE SAME.
HOW BORING, THAT WOULD BE.
AND, YOU'D HAVE ONLY YOURSELVES TO BLAME.
~*~
M 💋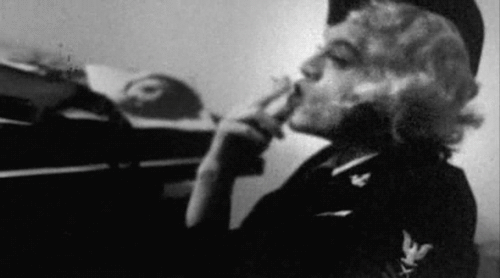 Oh, butter, butter, butterfly;
Slowly, now; come flutter by...
Floating down from bluest sky,
To land, upon a flower nearby.
While breezes blow & faeries sigh,
At splendid sight, when you cross by...
Such stunning visage you are to see;
I pause to glory here, with thee.
Oh, butter, butter, butterfly;
Hung aloft, in day lit sky...
Such grace; so, lovely to mine eye.
Sweet tears appear, that I must cry.
As marvelous gift, unto mine heart,
To spy, whilst thy would float & dart;
O'er meadow & grass ever so green,
More blissful beauty; I have not seen.
Thy magnificence, which truly be;
A glorious gift to the core of me.
My mind's soon set completely free,
To glance, upon the grace of thee.
So, fly again for me; once more,
And, surely open heaven's door,
With sacred secret & precious prayer,
Upon gossamer wing, with fastidious flair.
I charge to thee; my wishful hope.
Such solemn duty, within thy scope;
A whispered dream, upon ethereal wing,
Of blissful abundance & blessed things.
So, butter, butter, butterfly...
Come close & flitter 'cross mine eye,
To carry away my heart's desire;
Then, bring back home, such eternal fire.
Now, winged dragon; cheers to thee.
Each time mine eye does well to see;
Thy magnificence, which truly be,
The reason; why my worries flee.
To thee, as well; my glorious friend,
A heartfelt hope of souls to mend.
Born away, upon thy wing,
Such precious prayers my soul to sing.
While to the Raven; I give great pause;
And, offer up, such great applause.
Oh, winged friends; though art so, dear.
Thy voice is music to mine ear.
Such perfect presence fills my heart,
Gifting wondrous day a glorious start.
So, butter, butter, butterfly;
You & your peers come flitter by...
Closer still, from bluest sky;
Come hither now, whilst sun is high.
Thy sacral souls a precious sight,
Such magic to a willful Sprite.
For, within thy company no one may fear;
The end of days might soon draw near.
Yes, the very peace, within thy soul.
Is truly breathtaking to behold,
While more birds sing among the trees;
The field's alive, with honeybees.
Thus, mother nature springs to delight,
At every creature taking flight,
To relish, within her shimmering sun;
As winter's cold is finally done.
While dragonfly; my faithful friend;
Goes soaring by & back again.
Thus, pause to pass a moment; please;
Appreciative, to summer's sensual breeze.
No, this world need not be bitter pill.
For with each second & moment still;
Give thanks, for every blessed thing;
Brought back to us, by sumptuous spring.
So, butter, butter, butterfly;
Come flitter close, across mine eye,
To share this shade & summer's day,
Before you quickly float away.
While I'm still grateful for every day.
Each blessed breath, just one more way,
To pause & notice all heavenly things,
Brought back to me, by lustrous spring.
Oh, butter, butter, butterfly;
Come flitter close across mine eye,
To share now; in such serene space,
And, boldly display thy fragile grace.
Thus renewed, before such divine flight;
Aloft your wings majestic might;
Taken to sky, with whispered prayer,
My soul's delight soars through the air.
Yet, when you fly away once more,
Gone to where; I can't be sure,
Sail back to me, for luminous show,
From muted color, to brightest gold.
So, when one finds life's path too dark.
Go out & listen for the lark,
Which heralds now, upon the breeze;
Blowing softly through commended trees.
Drink in the awesome noon day sun;
And, feel your sorrows be undone.
Yes, quietly listen, as nature sings,
With such sweet sight; pure joy it brings.
Be still & rest on greenest grass;
Watching, as your sorrows pass.
Behold each & every fright,
Dissipates into the light.
For everything hath time to end;
And, too soon another season begins.
Thus, I am grateful for this wondrous day,
While every new breath is one more way,
To stop & notice each heavenly thing,
Brought back to us, by memorable spring.
Oh, butter, butter, butterfly;
Come close & flutter cross mine eye,
To boldly show thy glorious grace,
And share, with me this peaceful place.
So, stay & while away the hour....
Lend now; such enchanting power.
And, do entice your dragon friend
To help this broken heart to mend.
Upon sacred soul; I charge to thee...
Bring love home & blessed be.
While broken hearts beg; now, to mend.
Thy presence proves a faithful friend.
Thus stay, with me a moment still.
So, once again my cup might fill,
To overflowing now; with glee,
Simply at the sight of thee.
For sitting here, with you my friend.
My troubles surely are to mend.
Bringing worry to happy end,
By fetching true love home, again.
Yes, butter, butter, butterfly...
How graciously you flutter by,
To carry away life's painful woes,
And, thoughts of bitter rivaled foes.
Yes, hail to thee my sublime friends,
For aiding this poor soul to mend.
Whilst proving thy shall eternally be...
A treasured hope for all to see.
So, share again; this sacred space,
While sketching smiles, upon my face.
For in your presence none may be...
Woeful nor in misery.
Yes, grateful now, as I write,
To praise thee in your whimsied flight.
Thus, welcome now to you my friend,
For helping souls to finally mend.
Oh, butter, butter, butterfly;
Draw safely near to flutter by...
Yes, come again my winged friends.
To remain, with me, until life's end.
Singing silken songs of heavenly praise,
From now until my last of days.
For with you, as my dearest friends.
My essence shall eternally mend.
So, praise my wild wondrous treasures;
Filling spirit to greatest measure.
To bare away my weary soul.
When at last breath; I with thee go.
Yet until such time forever sing,
To bring my true love home, again.
Thus, fly to me, likewise, once more.
To open heaven's sacred door.
And, soar away, with last night's care...
Aloft your wings; my blessed prayer.
Thus, as you flutter back, again.
My heart greets you, as dearest friend.
Now, with colored wing presently paint the skies
Ever so slow, as you flutter by...
Thy sacred soul a precious sight;
Brings brightest day to darkest night.
~*~
M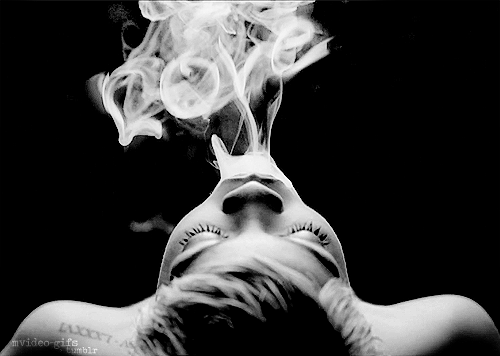 LAST NIGHT; ONCE MORE YOU CAME TO ME,
WITHIN ANOTHER AMAZING DREAM,
TO SHARE YOURSELF & ALL THINGS SERENE,
WHILE DELVING INTO THE BEST PARTS OF ME.
I FELT YOUR TOUCH, UPON MY FACE,
FELL INTO YOUR ADORING EMBRACE,
WHILE YOUR LITHE LONG FINGERS LINGERED THERE,
UPON MY SKIN & WITHIN MY HAIR.
THE SCENT OF YOU A SWEET SPICY SURPRISE,
AS WELL, AS YOUR TOUCH, BETWEEN MY THIGHS...
AND EVEN ONCE I HAD AWOKE,
YOU REMAINED, WITH ME, AS DAYLIGHT BROKE.
THROUGH DARKEST NIGHT;
BRINGING BRIGHTEST DAY,
WHILE THE ESSENCE OF YOU REMAINS THIS WAY...
IN EVERY WORD I WRITE OR SAY...
FOR EVEN NOW, WHEN WE'RE APART;
I CARRY YOU, WITHIN MY HEART.
A BLESSED REMINDER FOR EVERY DAY,
AN APPRECIATIVE PRAYER IN EVERY WAY.
FOR YOU NEVER FAIL TO FIND THE BEST OF ME.
AND, WITHIN YOUR EYES; I ALWAYS SEE...
A CONSTANT HOPE OF SOMETHING MORE,
FOR ME TO LOVE & FAITHFULLY ADORE.
​
SO, WHILE YOU ARE NOT PHYSICALLY HERE...
YOUR WHISPERED PRAYERS STILL REACH MY EAR,
TO TELL ME OF YOUR SECRET WISH...
AND, BRING TO ME LOVE'S INFINITE BLISS.
NOW, AS I SIT HERE & CONTINUE TO WRITE...
MY FLUSHED FLESH TINGLES IN SHEER DELIGHT,
FROM THE WONDERFUL DREAMS, WHICH HAUNT ME STILL...
OF YOU & YOUR KISS CAUSING SENSUAL THRILLS.
SO NOW, AS I GO ON, ABOUT MY DAY...
TEMPTUOUS THOUGHTS CONTINUE MY WAY;
BRINGING YET MORE FOND MEMORIES...
OF THE THINGS, I FEEL & STILL LONG TO BE.
WHETHER SUSPENDED ONCE MORE;
BETWEEN WAKE & SLEEP...
OR, PHYSICALLY BOUND,
BY THE SECRETS YOU KEEP;
SKILLED, WITH THE WAYS TO TOUCH ME SOUL DEEP...
WHILE SURFACING, SUCH GRANDEUR; I'M FORCED TO WEEP.
YES, I'VE DECLARED IT ONCE & I'LL SING IT AGAIN...
TO NEVER DOUBT LOVE NOR A DEFINITE FRIEND.
SO, FLY TO ME FOREVER & A DAY;
BRINGING SUCH SWEET BLISS IN YOUR OWN DIVINE WAY.
WHILE I BLOW A KISS; NOW, TO THEE...
AND, THANK THE HEAVENS MOST JOYOUSLY.
FOR CREATING SUCH A GIFT, AS YOU;
WITHIN ALL THE THINGS YOU SEE & DO.
SO, REMEMBER; MY LOVE,. WHEN DOUBTS DRAW NEAR,
OR FAITH SEEMS LOST, WITHIN OUR FEARS.
FOR YOU, I WILL ALWAYS BE HERE;
AND, FOR EVERYTHING, WHICH WE HOLD MOST DEAR.
​
NOW, THIS POEM MAY NOT SEEM SO MUCH,
AS A TRILLION DOLLARS OR THE MIDAS TOUCH...
BUT, WITHIN IT YOU'LL FIND; WHAT MATTERS MOST...
THE FREEDOM TO HEAL, WITH LOVE, AS YOUR HOST.
SO, DREAM OF ME ONCE MORE; MY DEAR.
WHILE GIVING NO CREDENCE TO DEEPEST FEARS,
FOR THE BOND, BETWEEN US SHALL NEVER BREAK.
REGARDLESS, OF DISTANCE OR HURTFUL HEARTACHES.
SO, CLOSE YOUR EYES, AGAIN; DEAREST ONE.
AND, FEEL MY PRESENCE; BRIGHT, AS THE SUN.
WARMING YOU FOREVER & A DAY...
UNITED IN EVERY POSSIBLE WAY.
~*~
M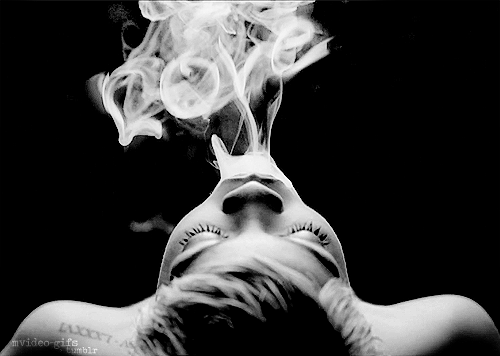 Within the sensational solitude;
A rather deep & somber mood,
Which manifested a dream inside of me,
To light the flames of destiny...
​
So, here we go, again; once more...
Knockin' upon Heaven's Blessed door,
To seek & venture there within;
The blissful realm of love, again.
​
Between our midnight dreams & waking...
Remains a wonderland for the taking;
A place of peace & love making,
Yes, it's always there; waiting...
Nightly for the taking.
​
So, meet me, within another dream...
To make our everything serene.
​
M
~*~
​
​
RELEASE THE SORROW.
RELEASE THE FEAR.
RELEASE WHATEVER;
BROUGHT YOU HERE...
​
FORGET THE PAST.
FORGET THE PAIN.
FORGET THE TEARS,
THAT FELL LIKE RAIN...
​
JUST WALK FORWARD;
AND, LOOK TOWARD,
THAT WHICH YOU REQUIRE...
AND, THE LIFE WE TRULY DESIRE.
​
SO, WITH PATIENT LOVING CARE...
TOGETHER STANDING HERE;
WE MANIFEST OUR DREAMS,
OUT OF THIN AIR...
​
RELEASED THAT, WHICH HELD US DOWN...
BROKE OUR HEARTS or MADE US FROWN.
FOR ON THE OTHER SIDE OF OUR RELEASE;
CAME MORE, THAN TRUE LOVE & INNER PEACE.
~*~
M

COME TO ME; MY DARLIN'.
WHISPER OF LOVE, ANEW.
MELT INTO THE MOMENT.
LET'S DO ALL, THAT WE CAN DO.
​
CARESS MY MIND, WITH YOUR HEART'S DESIRE.
INFLAME MY SENSES, WITH YOUR INNER FIRE.
AS THOUGH AN ECHO INSIDE DRAWS ME TO YOU.
AND, SOMETHING IN YOU CALLS OUT TO ME, TOO.
​
THE VERY THOUGHT OF YOUR KISS ENTHRALLS ME STILL.
YOUR EVERY TOUCH ANOTHER ACHING THRILL.
GRASP THE HAIR AT THE NAPE OF MY NECK;
ONCE AGAIN MY THIGHS ARE WET.
​
WITH EACH ENCOUNTER; WE INVARIABLY PROVE,
SYNCHRONICITY OF SOULS RINGS ETERNALLY TRUE.
THE SALACIOUS SEARCH IS FINALLY THROUGH,
JUST ONE MORE THING FOR US TO DO.
​
NOW, I NEED FOR YOU TO REPEATEDLY THRUST;
DEEP INTO THAT PART OF ME...
THE WAY YOU DRIVE YOUR LUST;
SO FAR INTO THE VERY HEART OF ME.
FOR WHAT MAY A REAL MUSE POSSIBLY DO?
OTHER THAN LOVE THE ARTIST IN YOU...
​
MEDUSA
~*~
No reason to pretend to be;
Anything less, when you're with me.
Cause the real you is all I see.
The genuine is all I need.
Yeah, don't need a lil' boy.
Don't want a childish toy...
Regardless, of life's crooked path;
Don't worry; I still got my back.
So, just run along & stay gone.
Or, be a real man & stay strong.
Either way; I'll be okay...
Nobody's fool anyway.
​
But, love remains my sensual caress.
As well, as sutures to any mess.
While we find a better way to go...
Bein' grateful & takin' it slow.
Just won't settle for bein' an option.
No, That ain't the love; I'm offerin'...
Only expect, as good, as I give.
Yeah, that's the only way I live.
M
~*~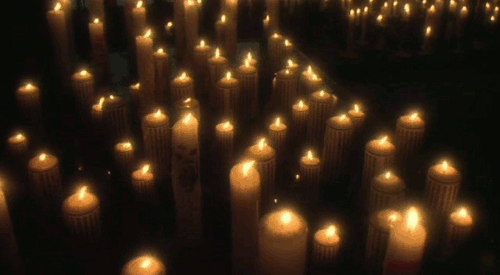 TALK TO ME;
OF SUMMER MOONS,
EVENING STROLLS,
AS LOVERS SWOON.

SPEAK TO ME;
OF SUNSHINE BRIGHT,
WARM JUNE DAYS,
AND STARRY NIGHTS.

PROVE TO ME;
YOUR HEART'S TRUE BLUE,
AS MEMPHIS MUSIC,
OR A MERMAIDS VIEW.

WHISPER TO ME;
OF MEADOWS GREEN.
DAISIES WHITE,
AND FIELDS OF DREAM.

SHARE, WITH ME;
FALLS TRUE HUE.
AMBER, RED & GOLD,
IN MISTY MOUNTAIN DEW.

DANCE, WITH ME;
AS CLOUDS ROLL BY,
LIKE WINTERS STORM;
PIERCED, BY RAINBOW SKY.
SO, SIGH TO ME:
OF MYSTIC MOONLIGHT,
AND RAVENS BLACK;
NOW, TAKING FLIGHT...

YES, SING TO ME;
LOVES INFINITE SONG,
OF BLESSED BLISS,
OUR WHOLE LIFE LONG.

SO, COME TO ME;
PLEDGING LOVE ANEW.
THE SMILE OF YOUR EYES
MY SOULS FIRST CUE.

MEDUSA
~*~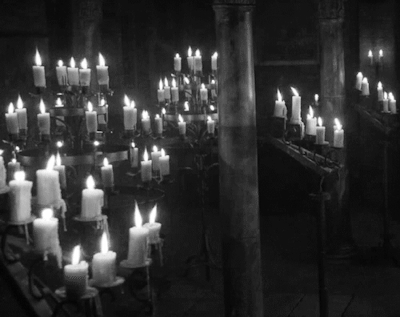 PASSION ALWAYS CUMS AT A PRICE.
MAY BE HEAVEN, MAY BE VICE.
ALL CONSUMING & NEVER NICE.
PASSION ALWAYS CUMS AT A PRICE.
OBSESSION ETERNALLY TAKES IT'S TOLL.
GOTTA ROCK & LET IT ROLL.
FOREVER ENTICIN' & EVER DROLL.
OBSESSION USUALLY TAKES IT'S TOLL.
PASSION ALWAYS CUMS AT A PRICE.
SO, PLACE YOUR BETS & ROLL THE DICE.
ALWAYS HOT & COLD, AS ICE.
PASSION ALWAYS CUMS AT A PRICE.
LOVE, LUST & LASCIVIOUS LIFE.
HEARTACHE, PAIN & CONSTANT STRIFE.
VELVETY SOFT & CUTS LIKE A KNIFE.
PASSION ALWAYS CUMS AT A PRICE.
MEDUSA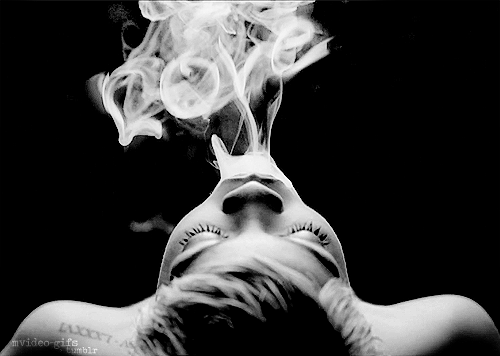 So, U thought I was: crazy, looney & mad.
Said I was: selfish, psycho & bad.
Well, I'm just playin' the cards, that I had.
Didn't deal.
Didn't cut.
Won't fold either, man.

Well, U been livin' life vanilla on the outside.
Lyin' to urself;
Bout things U tried so hard to hide.
Possessed by stuff eatin' U up inside.
Lyin' 'bout things, that took' over yer mind.

Yeah, U were busy trippin' on yer judgmental avenue...
Obsessed by things U thought u'd never do.
Markin' time, just goin' thru motions in life.
Sucked back the pain.
Swallowed down all yer strife.

So, U chained yerself to a slave's desk.
Sold out yer soul like all the rest.
Can't blame me; I didn't flunk yer test.
Or choke on those fears like all the rest.

So, u thought; I was: crazy, looney & mad.
U said I was: deranged, evil & bad.
Well, I'm still playin' my hand.
Didn't deal.
Didn't cut.
Won't fold either, man.

While, U were trippin' on that masochistic avenue.
Obsessed, by things U thought u'd never do.
Just clockin' time goin' thru emotions in life.
Bottled up that pain.
Gobbled up all the strife.

But, now you released yer inner fears.
Rolling back those bitter years
No longer scared to get, what U really need.
Ur over, that reality TV disease.
No more fillin' yer brain, with mind-numbin sleaze.
Nor breedin' & sproutin' more venomous greed.

No, longer bound n' chained to a slave's desk.
Done bought back your soul, with all the rest.
Yeah, U done passed the ultimate test.
No, longer livin' that hard shell vanilla best.
Nor lyin' 'bout the poisons U used to digest.
​
MEDUSA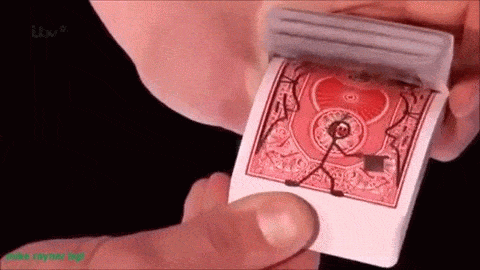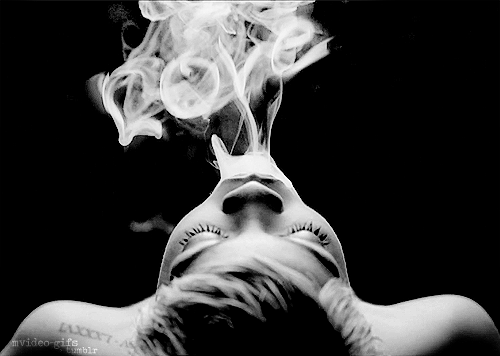 I DO NOT WISH 4SMALL TALK.
I DO NOT DESIRE CHIT CHAT.
I DON'T REALLY CARE 2DWELL,
OVER THIS NOR THAT.

IT DOESN'T MATTER, WHERE YOU'VE BEEN.
NOR WHERE YOU WISH, 2GO.
I'M NOT CONCERNED, WITH THE LIL' DETAILS.
I DO NOT CARE 2KNOW.

IT ONLY MATTERS, WHAT YOU DO.
AND, WHERE YOU ARE RIGHT, NOW.
IT MERELY MATTERS; HOW YOU ACT.
AND, WHETHER YOU KEEP A VOW.

SO, DON'T MAKE PROMISES; YOU WILL NOT KEEP.
DON'T BAIT, WITH PLEDGES; INSINCERE.
DO NOT SPEAK OF FLIPPANT THINGS.
WE DO NOT WISH 2HEAR.

CAUSE WE'RE FOLLOWING THROUGH,
WITH ALL OUR HEART.
& ALL OUR PASSION, TOO.
MAKING OUR BEST LIFE; LITERALLY COME TRUE.
~*~
​
MEDUSA
THIS SILENTLY STALKING BEAUTY;
ECHOES ETERNALLY SLOW...
LIKE A LITHE LIVING PANTHER;
SPRUNG INTO YOUR MOST DESIROUS DREAMS.
AN EXALTED DANCER,
OVER DAPPLED CLOUDS.
THE DRAMA OF MY MOVEMENTS,
INSPIRES YOUR ACHING HEART TO SOAR.
ELEGANTLY ENTWINED;
MACABRE MOODS;
FURTHER FAN THE FLAMES OF FANTASY.
BLACK VELVET,
BLACK PEARLS...
& SILK STOCKINGS;
ALL ACCENTUATE,
MY FEMININE FORM.
STEALTHILY STALKING, ONCE MORE...
I CUM TO YOU;
IRRESISTIBLE IN MY ENCHANTMENTS.
THESE GOSSAMER~GARNERED VISIONS;
OF MY EVER~PLEASANT FRAME,
MERELY IMPERMANENT PALPITATIONS OF
ELECTRA'S PRIMAL SPARK;
INFLAMING MY SKIN,
PRIMED & PICTURESQUE;
A VENUS REBORN...
WITHIN THIS GRACEFUL MOMENT...
MY ONLY MOTIVE;
FUELING SENSUAL FIRES...
OF PLEASURES; YET TO CUM.
DELICATE DELIGHTS OF MY ELEGANT EMBRACE;
THE SUCCULENT SCENTED WARMTH,
OF MY SUPPLE SKIN...
AND LUSCIOUS LIPS,
TRAILING TUMULTUOUS KISSES;
ALL ALONG YOUR BODY.
ENTHRALLED & INFLAMED, BY MY PRESENCE;
YOU'RE UTTERLY SOOTHED,
BY SUCH SEDUCTIVE ARTS.
MY MESMERIZING MOVEMENTS;
INFERNAL FIRES;
STEADILY INCENSED...
​
MY WHISPERED WORDS OF WISDOM;
MERELY MY TEMPTUOUS TONGUE TEASING YOU,
WITH LIBERALLY TAINTED KISSES.
MY MIND; MOLDING YOUR FLESH...
​
FEVERISHLY FEASTING,
UPON YOUR HEART & SOUL...
FUELED & REFRESHED;
NOW, ONCE MORE FEEDING,
UPON THE FUTILITY...
OF YOUR EFFORTS; TO RESIST...
MY TRUE ROMANCE.
MEDUSA
~*~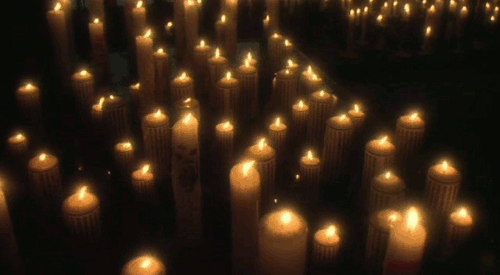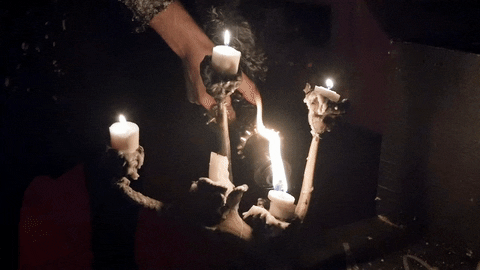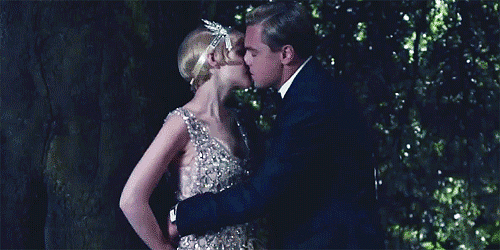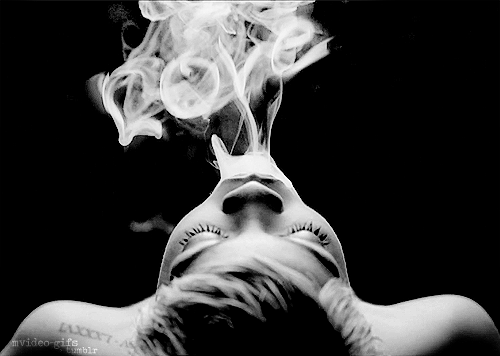 THE FEMINIZED FAIRY-TALE OF LIL' RED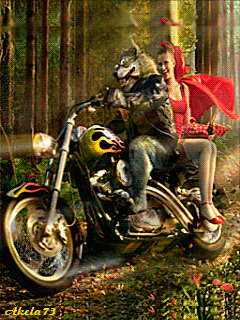 ONCE UPON A TIME;
A SPRING DEW COVERED DAY.
LIL' RED PACKED HER BASKET,
AND, PLANNED ON SOME PLAY.
WITH AN BIG BAG OF GOODIES,
TO AID IN HER PLAN,
OF A BRAND NEW IDEA;
TO SAVE FAIRY-TALE LAND.
SHE SET OUT TO SUCCEED;
DAY OF RECKONING AT HAND.
GOT A DATE WITH DESTINY;
THIS HER DAY TO COMMAND.
BUT, AS, RED WAS JUST LEAVIN',
POOR MAW WAS CRYIN' & CLEAVIN'.
MOTHER SOBBED FOR AWHILE,
THEN, SHE STOOD IN RED'S WAY.
HEED THESE WORDS MY DEAR DAUGHTER;
I HAVE SUMTHIN' TO SAY.
"LIL'RED DON'T YOU EVER;
TRAVERSE ON THAT WAY."
"AVOID THAT DEEP DARK VEILED FORREST; ENCHANTED,"
"NO ACCESS THROUGH THERE HAS EVER BEEN GRANTED."
"DON'T LINGER; WHERE NO ONE DARES TO ROAM,"
"NEAR THE ENTRANCE OF THAT, BIG BAD OL' WOLF'S HOME."
"SOME FOLKS HAVE OFTEN CLAIMED HIM DEMONIC:"
"POSSESSIN' SECRETS OF A LYCAN'S LOVE TONIC."
"HE'LL SHRED YOUR RED CLOAK; THEN, YANK UP YOUR DRESS."
"TEAR OFF YOUR ROUGE PANTIES; THEN, RIP OFF THE REST."
"GRABBED UP BY YOUR HAIR; THROWN DOWN IN THE HAY,"
"HE'LL GOBBLE YOU UP LIKE A MAD-DOG."; THEY SAY.
BUT, LIL' RED NEVER BEIN' ONE, TO ABANDON ALL HOPE;
QUICKLY GRABBED HER BULL-WHIP; THEN, PICKED UP HER ROPE.
SHE PACKED UP HER KNIFE & HER DEER-FLOGGER, TOO.
SHE WAS NOT AFRAID; SHE KNEW WHAT TO DO.
GONNA TEMPT, THAT ANIMAL, WITH MY SUCCUBUS STARE.
GONNA TAUNT, THAT OL' WOLF, WITH MY FLAMBOYANT FLAIR.
GONNA TAME, THAT BAD BEAST, WITHIN HIS DARK SOUL.
GONNA LASH HIS BARE ASS; A RED CRIMSON GLOW.
SO, WITH THAT TO PROTECT HER & NOT MUCH MORE.
LIL' RED SKIPPED ON OUT; HER DEAR MOTHER'S DOOR.
HEADED STRAIGHT FOR DARK WOODS; OUR BRAVE DAMSEL DID STRAY.
TRAVELING STRAIGHT THROUGH THE HEART OF HER FEARS; YOU MIGHT SAY.
THEN, HALF WAY TO GRANDMA'S; RED MET, WITH A SIGHT.
BRAWNY LUMBERJACK CHOPPIN' WOOD; WITH MUCH MASCULINE MIGHT.
MUSCLES GLEAMIN' & GLISTENIN', WITH SWEAT N', WITH PRIDE.
RED'S LOST IN WARM THOUGHTS; ALL FUZZY INSIDE.
THE WOODCUTTER PAUSED TO TAKE A QUICK BREAK;
MUSCLES RIPPLIN' & STRAININ' HIS FLANNEL SHIRT, WITH A QUAKE.
SO, RED KICKED BACK DAYDREAMIN' OVER FABULOUS VIEW,
BOLD & BRAZEN; LUST RAGIN', WITHIN RED; ANEW.
THIS HANDSOME DAY LABORER, THEN PAUSED, JUST TO SAY;
A KIND WORD OF WARNING, IN A MOST CONCERNED WAY:
"DO NOT TARRY, DO NOT PAUSE, MAKE HASTE; DON'T DELAY!"
"RUN AWAY LIL' RED; NEVER WANDER THIS WAY!"
"TURN BACK; NOW! FROM OMINOUS FORREST; ENCHANTED.
NO ACCESS; HERE... HAS EVER BEEN GRANTED.
DON'T LINGER; WHERE NO ONE EVER DARES TO ROAM.
NEAR THE ENTRANCE OF THAT... BIG BAD OL' WOLF'S HOME.
"HE'LL SHRED YOUR RED CLOAK & YANK UP YOUR DRESS...
TEAR OFF YOUR ROUGE PANTIES; THEN, RIP OFF THE REST.
GRABBED UP, BY YOUR HAIR; THROWN DOWN IN THE HAY...
HE'LL GOBBLE YOU UP LIKE A MAD-DOG; THEY SAY!"
BUT, LIL' RED THOUGHT TO HERSELF; NEVER ONE TO LOOSE HOPE.
SHE HAD PICKED UP HER BULL-WHIP & GRABBED HER BEST ROPE.
SHE HAD PACKED UP HER KNIFE & HER DEER-FLOGGER, TOO.
SHE WOULD NOT BE AFRAID; SHE KNEW, JUST WHAT TO DO.
"GONNA TEMPT, THAT ANIMAL, WITH MY SUCCUBUS STARE.
GONNA TAUNT, THAT BAD WOLF, WITH MY FLAMBOYANT FLAIR.
GONNA TAME, THAT OL' BEAST, WITHIN HIS DARK SOUL.
GONNA LASH HIS BARE ASS; A RED CRIMSON GLOW."
SO, ONCE AGAIN LOST, TO DEEP CONTEMPLATION...
MAKING MENTAL COMPASS OF HER CURRENT LOCATION;
RED PROMISES TO CUM BACK & CLAIM HER TRUE STATION,
AS DOMINA, TO SLAVE OF WOODCUTTER'S VOCATION.
SO, OUR HEROINE COCKS HER HEAD, WITH A SWEET SLY SMILE;
TAKES MENTAL PHOTO OF LOGGER TO LAST FOR AWHILE.
A PLETHORA OF PLEASURES; DREAMT BY THE MILE.
SADISTIC MUSINGS OF BLISS; DEALT AMAZONIAN STYLE.
RED SIGHS; FOR LOSS OF MASCULINE VIEW.
SHAKES HER HEAD; THEN, REJOINS HER QUEST; ALL, ANEW.
TRAVELING FURTHER DOWN THE PATH; THIS PRINCESS DID GO.
LILT OF A SIREN'S SONG & HER HEART SET, AGLOW.
WHEN ALL OF A SUDDEN; RED'S GUT WRENCHES IN FEAR.
LIL' AMAZON FEELS PRESENCE OF DANGER; QUITE NEAR.
SHE STEADIED HERSELF; POUNDING HEART, QUICKENED PACE...
SHE KNEW, WITHOUT PAUSE, THAT THIS MUST BE THE PLACE.
THEN, SILENTLY STALKING, BEHIND ON HER TRACKS...
ALL WITHOUT WARNING; DEVIL STANDS AT HER BACK.
FETID BREATH ON HER NAPE; HAIR STANDING ON END,
A LOW GROWL IN RED'S EAR; A WOLF'S BESTIAL GRIN;
"YOU'VE TRESPASSED TOO FAR & TOO LONG NOW MY FRIEND.
SO, WE'LL SEE OUR BRIEF STORY, TO IT'S INEVITABLE END."
"YOU WERE WARNED AGAINST MY DARK FORREST; ENCHANTED."
"YOU WERE TOLD TO VACATE; ACCESS NEVER GRANTED."
"YOU'VE INVADED MY HOME; YOU'VE TRESPASSED IN MY LAIR...
SO NOW, YOU SHALL SPEND ALL ETERNITY HERE.'
"TO STAY WITH THIS WEREWOLF; SO DEFT & DEMONIC..."
'MY PASSION POSSESSES: YOUR MIND; NOW, HYPNOTIC."
"FIRST, I'LL SHRED YOUR RED CLOAK; THEN, I'LL YANK UP YOUR DRESS.
TEAR OFF YOUR ROUGE PANTIES, THEN, RIP OFF THE REST!
GRABBED UP BY YOUR HAIR, THROWN DOWN IN THE HAY,
"GONNA FUCK YOU; LIL' RED... ALL NIGHT & ALL DAY!"
BUT, THIS ULTRA-FEMME DEFIANTLY REFUSED TO BREAK.
SO, RED STARTED TO RAGE; THEN. SHE STARTED TO QUAKE.
SHE TURNED ON THAT BEAST, WITH A WRY LIL' SMILE.
THEN, STARED; THAT BAD WOLF UP & DOWN, FOR AWHILE.
LOCKED DETERMINED EYES, WITH HIS GREAT BESTIAL GAZE:
SHOUTING; "YOUR GONNA EAT ME; JUST LIKE THE STORYBOOK SAYS!"
THEN, OUR HEROINE HITCH-KICKED, THAT BAD OL' WOLF IN THE FACE.
HE FELL STRAIGHT TO HIS KNEES & RIGHT INTO PLACE.
SHE CRACKED HER BULL-WHIP; BOUND THE WOLF, WITH HER ROPES.
BALL-GAGGED HIS FANGED-FACE; PRESSED DAGGER TO THROAT.
NOW, WITH ONE HAND ON CURVACEOUS ROUGE-CORSETED HIP...
THE OTHER STILL FONDLING HER FAVORITE BULL-WHIP;
SHE WAS NOT AFRAID, CAUSE SHE KNEW WHAT TO DO...
SHE FLOGGED HIS ASS HARD; CALLING OUT ALL HER RULES.
"GONNA TAUNT LIL' WOLFIE, WITH A SUCCUBUS' STARE."
"GONNA TAME, THAT ARSE, WITH A DOMINA'S FLAIR"...
"GONNA LASH YOUR BARE BOTTOM; A RED CRIMSON GLOW."
"GONNA TAME THE BEAST, WITHIN YOUR DARK SOUL."
"YOU WILL PAY ATTENTION; GONNA HEED, WHAT I SAY.
YOU'RE GONNA BEHAVE LIL' WOLFIE; NOW ON, FROM THIS DAY.
GONNA TAME YOUR ARCHAIC CHAUVINISTIC OLD WAYS...
NOW, EAT ME LIL' BAD DOG; JUST LIKE THE STORYBOOK SAYS."
MEDUSA
a.k.a = Red
~*~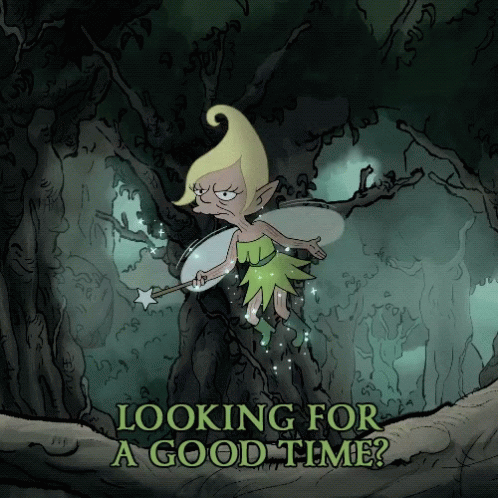 ONE EVE, AT THE ROYAL PALACE;
THE INEBRIATED FATHER OF ALICE,
WAS MAKIN' A FOOL OF HIMSELF
BY TELLIN' TALL~TALES TO AN ELF.
WHEN THE KING OVERHEARD;
THE DRUNK PROCLAIM, WITH LOUD WORD:
...HIS " DEAR ALICE SPUN GOLD,
'TWAS A SIGHT TO BEHOLD."
WELL, THE KING SIMPLY SMILED; NO, HE DID NOT FRET.
HE JUMPED AT A CHANCE TO TAKE THE MILLER'S BET.
STEALING LONG LUSTFUL LOOKS, AT THE GORGEOUS MAID ALICE.
A WAVE OF HIS HAND HAD HER IMPRISONED IN THE PALACE.
NOW, BY ROYAL COMMAND;
GUARDS TOOK ALICE IN HAND.
"LOCKED TOWER,
FOR THE NEXT 72 HOURS.
TO SPIN GOLD FOR THE KING,
ONLY THEN, TO BE FREED."
"BUT, SHOULD THIS MAID ALICE FAIL;
WE WON'T LOCK HER IN JAIL.
TO THE DUNGEONS, WITH HER,
WITHOUT PAUSE, WITHOUT WORD."
"FOR SUCH LOUD DRUNKEN BOASTS,
PUNISHED; IN OFFENSE, TO YOUR HOST.
JAILED; FOR LIFE: BE HER SENTENCE.
A SEX SLAVE, FOR DAD'S PENANCE".
POOR DEAR ALICE WAS THEN, NABBED.
SHE WAS: HAULED, MAULED & GRABBED.
LOCKED WITHIN THE TOWER;
TO SPIN & SLAVE, BY THE HOUR.
ALICE CRIED & SHE CRIED.
FELT HER SOUL, JUST MIGHT DIE.
SHE PRAYED FOR A FAIRY.
TWAS SAVED, BY A MIDGET NAMED: LARRY!
"LARRY RUMPLEDCOCKSKIN"; HE DECLARED
REALLY, NO REASON, TO BE SCARED.
I SHALL SPIN ALL THE GOLD.
NOW, SIMPLY DO, AS YOUR TOLD.
JUST A PEARL NECKLACE, FOR ME; MY DEAR,
NOW, DON'T YOU WORRY; DON'T YOU FEAR.
I'LL BE PLEASANT & IT'LL BE QUICK.
THIS WILL JUST DO THE TRICK.
THEN, YOU'LL HAVE ALL THE GOLD.
SO, DEAR ALICE; DO BE BOLD."
THUS, ALICE STOPPED ALL HER SOBBIN'.
CAUSE HER PUSS WAS THROBBIN'.
ALAS, THE DWARF DROPPED HIS PANTS;
AND, SHE GOT HER VERY FIRST GLANCE,
AT THE COCK LARRY WAS PACKIN'...
DWARF TWAS A TRIPOD MAN; NO SLACKIN'!
THUS, LARRY WENT TO WORK.
SPEWED ON ALICE, WITH A FEW JERKS.
THEN, HE SPUN ALL THE GOLD.
AFTER HER PAYMENT; SO, BOLD...
WHEN THE MORNING SUN AROSE;
SUNLIGHT GLISTENED, ON GOLD.
ALAS, THE KING WAS SURPRISED;
VIEWING GOLD, WITH HIS EYES.
THEN, SPIED MAIDEN; OH, SO FAIR,
WITH STRANGE GOO STUCK IN HER HAIR...
SHE WAS GORGEOUS & TWAS STACKED;
THIS BEAUTY DEFINITELY GOT BACK.
AS THE THOUGHT HAD NOW, STRUCK;
SURELY THIS ONCE WAS, JUST LUCK.
THUS, THE KING HAD HIGH HOPES,
OF BINDING THIS SLAVE, WITH HIS ROPES.
THEN, USING EVERY HOLE, THAT SHE HAD.
HIS ROYAL SEX-SLAVE; SO BAD...
TWO MORE NIGHTS; SHE MUST STAY.
AND, CONTINUE ON NOW; THIS WAY,
WITH TWO MEN, ON THEIR GUARD;
I'LL KEEP THE TOWER SECURELY BARRED.
ALAS, ALICE PACED & SHE WORRIED.
YET, THAT DWARF DID NOT HURRY.
LARRY TOOK HIS OWN TIME,
BRINGIN' DEAL #2; THIS TIME.
TONIGHT; MY SENSUOUS MAID,
FOR A KING'S SENTENCE STAID;
I SHALL SPIN ALL THE GOLD.
IF, YOU DO, AS YOUR TOLD.
NOW, I'LL TAKE YOUR BODY THIS NIGHT,
TO FUCK & SUCK, AS I LIKE.
ALICE HAD NO ACTUAL CHOICE.
SO, SHE SAID, WITH SMALL VOICE;
PLEASE, BE GENTLE & BE EASY,
THIS FEAR MAKES ME QUITE QUEASY.
SO LARRY, SPUN ALL THE GOLD.
CLAIMED HIS PRIZE; SO BOLD.
THEY FUCKED & THEY SUCKED;
THEN, THEY SCREWED & THEY BUCKED.
MADE THE BEAST, WITH TWO BACKS;
LEFT BRAZEN & SLACKED.
WHEN, JUST AS BEFORE;
LARRY VANISHED THROUGH THE DOOR.
ALAS, THE MORNING SUN AROSE;
SUNLIGHT GLISTENED ON THE GOLD.
THE KING NOW, DISMAYED;
"SHE CAN'T CONTINUE THIS WAY.
ONE MORE NIGHT IN MY PALACE;
TO ETERNALLY ENSLAVE THIS LADY ALICE."
SO, THAT NIGHT, AS SHE PACED;
HER HEART WORRIED & RACED.
SHE PONDERED & SHE THOUGHT;
"WHAT WILL THIS MAD MIDGET WANT?"
THUS, LARRY CAME BACK THE THIRD TIME.
AS HE DECLARED, WITH A LOUD RHYME;
"TONIGHT, MY DEAR LOVELY MAID,
FOR A KING'S SENTENCE STAID;
I'LL SPIN ALL THE GOLD.
BUT, YOU'LL DO, AS YOUR TOLD.
I CLAIM SLAVE ALICE, FOR MYSELF.
AND, WE'LL KEEP ALL THIS WEALTH."
THUS, KEEPIN' HER FINGERS CROSSED,
AS HER MIND REELED & TOSSED.
ALICE HAD NO REAL CHOICE.
SO, SHE SAID, WITH SULTRY VOICE:
"BE NICE & BE KIND;
ALL I HAVE SHALL BE THINE."
SO, LARRY SPUN ALL THE GOLD.
SWORE TO CLAIM HER; "SO, BOLD".
THEN, THEY FUCKED & THEY SUCKED.
THEY ALSO SCREWED & THEY BUCKED.
MADE THE BEAST, WITH TWO BACKS;
LEFT UTTERLY BRAZEN & SIMPLY SLACKED...
THEN, JUST AS BEFORE;
LARRY VANISHED THROUGH THE DOOR.
THUS, THE MORNING SUN AROSE;
AS SUNLIGHT GLISTENED ON THE GOLD...
'TIS NEXT DAY, WITH REGRET;
THE KING LOST HIS BOORISH BET.
AS ALICE'S FATHER DID HIS BEST,
TO RECLAIM MAID, WITH TREASURE CHEST.
THUS, RUMPLEDCOCKSKIN ARRIVED,
WITH HIS TALK & HIS JIVE.
ALAS, THEY ALL FOUGHT;
FOR THE OWNER OF NAUGHT,
WHILE ALICE HITCHED UP HER RIDE;
GRABBED THE GOLD, IN ONE STRIDE.
SHE TOOK OFF, WITH THE TREASURE;
FLIPPED THE BIRD, AT HER LEISURE,
SAYIN'; "FUCK OFF, TO EVERYONE!"
"I'M TAKIN' THE MONEY & RUN."
SO, THE MORAL OF OUR STORY;
TOLD, WITH CERTAIN AMAZON GLORY:
A WOMAN ONCE SCORNED,
LOST & FORLORN;
NEED NOT SLAVE HER SOUL,
TO KEEP ALL, THAT'S GOLD.
BUT, RATHER USE ALL HER WITS,
HER AMAZING ASS & TITS;
BLIND THE MEN, WITH HER BEAUTY.
THEN, MAKE OFF, WITH THE BOOTY.
THE END
~*~
MEDUSA
THE MIRACLE of MODERN DAY DATING
FINALLY, GOTTA LIVE ONE HERE.
NOT JUST ANOTHER ON-LINE LEER.
SO, MUCH LOVE USED, AS BAIT.
MERELY TO GRAB, AN ON LINE DATE.
BUT, NOW IT'S REAL & IT'S NO SCAM.
SO, NO MORE LOADS OF ENDLESS SPAM.
YEAH, HE'S NEVER EVER FAR TOO LAME.
HE'S CERTAINLY NEVER FAR TOO TAME.
NO, NOT LOOKIN' FOR SILLY GAMES
NOR SOME CHEAP FLING OF BLAME & SHAME
​
YSO, ON THAT VERY OCCASION; WHEN,
HE TEMPTS ME TO VENTURE OUT, AGAIN.
I'LL GIVE HIM THE CHANCE TO PROVE HIS WORTH.
STRONG OF HEART & FULL OF MIRTH.
IT'S JUST ANOTHER BLISSFUL DATE.
LOTS OF KISSES; USED, AS BAIT;
SO, MUCH REVERENCE & APPLAUSE...
NO REASON 4TROUBLE 2TAKE NOTE OR PAUSE.
YEAH, WE GOT NEW VIEWS; UNLIKE BEFORE;
LOVIN' THE IDEA OF ME & SO MUCH MORE.
NO EXCUSES FELT, AS I'M WALKIN' CROSS THE FLOOR.
'CAUSE YOUR LOVIN' THE IDEA OF ME & EVERYTHING MORE.
ANOTHER BLISSFUL GREETING;
ONE MORE MASTERFUL MEETING.
ANOTHER STEP IN THE RIGHT DIRECTION
PLENTY OF LOVE & AFFECTION
GOT A GROCERY LIST OF NEEDS
YOU WANT TO EXPLORE
OFFERED UP TO ME
LIKE SO, MUCH TREASURE TO ADORE
NOTHING BUT HAPPINESS, UPON OUR PLATES,
SO, EVERY MEAL PROVES PERFECTLY GREAT
YES YER, LOVIN' THE IDEA OF ME EVEN MORE;
ALL PACKED UP & RUNNN' OUT THE DOOR.
ANOTHER DREAM FULFILLED;
ANOTHER LOVER HEALED.
ANOTHER BAD DREAM LOST;
WE ALREADY PAID THE COST.
IT'S SIMPLY ANOTHER HEAVENLY NIGHT
WITH YOU & YOUR KISS TO MAKE IT ALRIGHT,
THERE'S NO MORE REASONS TO FUSS OR FIGHT,
STAY WITH ME; NO MORE TAKIN' FLIGHT
YEAH, JUST ANOTHER BLISSFUL DATE.
NO MORE REASON TO PAUSE OR WAIT.
CUM ON DOWN & GRAB YER MATE.
SOMEONE ROMANTIC TO LOVE & RELATE.
MEDUSA
~*~
It doesn't matter, whom you know;
Nor, how you came to be here.

Tell me, what sustains you;
From the center of your core,
When all else falls away.

Can you be alone,
Inside yourself...
& still enjoy the company you keep;
Within, that oblivious shroud?

Can you abide the anguish of life;
Without moving to hide it,
fight it,
or flee?

Have you ever touched the source of your own sorrow?
Opened, by life's brutality...
Shriveled & bound by fears of further pain.
Could you stand beside me,
Within this blistering inferno & not shrink back?

Can you honestly live, with the disappointment,
Of allowing me to be true to myself?
Even, when you selfishly expect more, that I can give?

Can you be genuinely joyous;
Without the need to make others suffer for it?

Can you dance, with wild abandon?
Allowing ecstasy to bathe us both, in sheer brilliance;
Without cautioning for: timidity, comparison or control?

Can you face your own betrayals?
And, still protect my shattered soul?

Can you truly recognize Beauty?
Even, when it's not so pretty?
​
MEDUSA
~*~
NO MORE BREATHS TAKEN, ALONE.
NOW, THAT YOU CALL ME YOUR OWN.
NO MORE NEED FOR US TO ROAM.
NOW, THAT WE''VE BUILT A REAL HOME.
FOREVER NEAR; NEVER FAR AWAY...
DESIRE 2B, WITH YOU; EVERY MOMENT, OF EVERYDAY.
TOO MUCH DISTANCE & IT'S HARD TO BREATHE...
LONG FEVERISH NIGHTS; SO, ACHY... WITH NEED.
RIGHT NOW; YOU OFTEN DREAM, AS I DO.
SIMPLY CRAVING; THE MERE HEAT & NEARNESS OF YOU.
YES, I STILL SENSE THE TOUCH OF YOUR HAND.
STRONG DEFT FINGERS, WITH FEATHERED DEMANDS.
THE TEXTURE & FEEL; AS YOU GLIDE, ACROSS MY SKIN.
SIMPLY SCORCHED; AS YOU COME INTO ME, AGAIN.
CALMING OUR HEARTS,
RELEASING OUR FEARS...
EMBRACING US WHOLE.
THEN, SOOTHING OUR TEARS.
SO, MANY OPPORTUNITIES TO CHERISH; MY DEAR.
SO, MANY GLANCES FROM THE CORNER, OF YOUR EYE?
HOW MANY TIMES; WOULD YOU LET ME BREEZE BY?
​
HOW OFTEN DO YOU FANTASIZE ME THERE?
HOW MANY CARESSES GRASPED, FROM THIN~AIR?
HOW MUCH MORE; DO YOU HOPE TO RESIST?
KNOWING ALL; THAT I: AM, ADORE & EXIST.
ETHEREAL KISSES; SOOTH YOUR: MOUTH, NECK & EAR.
EROTIC SCENT OF VIOLETS; MY PRESENCE, SO NEAR...
THESE INFINITE WAYS; I WAFT BY YOU...
A SIREN'S BRUSH OF LUST; ADRIFT PHANTASMIC HUES.
PERCEIVE THESE PASSIONS; I HOLD INSIDE.
YOUR STRAWBERRY SHORTCAKE; SWEET SOUTHERN RIDE...
BOLDLY BRIDGE THIS GAP, BETWEEN US.
ALLOW LOVERS TO MATE; MARS, WITH VENUS.
HOW MUCH TORTURE CAN YOUR SOUL EVEN TAKE?
BEFORE YOU SNAP FROM THE SADISTIC ACHE.
TONGUES TEASIN'...
PALMS PLEASIN'..
PULSES POUNDIN'...
SINNERS SOUNDIN'..
STILL DESIRIN' THE DEPTH OF SOUL, WITHIN MY EYES;
CRAVIN' 2DECLARE HEAVEN, BETWEEN MY THIGHS.
NOW, SENSE MY AURA; MAKIN' YOU SWEAT...
TASTE MY PERFUME & FEEL ME ALL WET.
FRICTION STROKIN'...
FIRES STOKIN'..
FLAMES SMOKIN'...
ECSTASY EVOKIN'..
A DELUGE OF DELIGHTS; AS WE DRINK ONE ANOTHER IN...
FINALLY FEASTIN'; UPON OUR PASSION SEARED SKIN.
NEVER MORE NOW; 2ASK FOR A WINE.
SIMPLY US & OUR KISS; BLISS MANIFESTED DIVINE.
FINALLY, WE STAND; FACE TO FACE...
SUCCUMB 2THIS INFERNO; FALL INTO OUR EMBRACE.
MELDING OUR ESSENCE; SAVORING OUR RELIEF,
TAKING OUR FULL MEASURE, THEN, EASING OUR GRIEF.
TREASURING EACH TEAR; OF JOY & OF PAIN,
EXPLORE DEEPEST EMPATHY; AGAIN & AGAIN.
MY INTIMATE OBSESSIONS; NOW, FULLY PROFESSED.
YOUR EXQUISITE HANDS; TRAVERSE UNDER MY DRESS...
FONDLING TOUCHES; SO, SULTRY & HOT,
PAUSING HERE & THERE, TO STROKE SENSITIVE SPOTS.
OUR BODIES TINGLING,
PASSIONS MINGLING;
CUPID'S PYRE,
FLAMING HIGHER...
WAFTING & WANING;
AGAIN & AGAIN...
SOUL SUCKIN' CRESCENDO;
BEGINNING MY FRIEND.
ENRAPTURED,
ENVELOPED,
ENTRANCED,
& EMBRACED...
SWALLOWED & HALLOWED;
YOU NOW, FILLED, WITH FAITH.
ALAS, YOU KNOW; WHAT THIS POETESS CAN DO.
TAPPED INTO YOUR PSYCHE, WITH MY FEMININE VIEW.
THE MELODY OF MY VOICE CARESSES YOUR EAR.
GENTLY ENTREATING YOU GIVE WAY & DRAW NEAR.
SO, COME ON & TAKE, THAT NEXT STEP, BEBE.
DON'T SAY; NO & DON'T SAY; MAYBE.
THESE BONDS OF LOVE ARE NEVER CEASING...
THE PANGS, OF ABSENCE EVER INCREASING.
SO, NOW YOU' CUM FROM FAR AWAY.
2SHARE ANOTHER BLISSFUL DAY.
& CHERISH SO MUCH MORE, THAN A DREAM.
WHILE YOU APPRECIATE THE DAME OF YOUR INFINITE DREAMS.
YES, MY BEAUTIFUL BOUNTY IS WHAT YOU COVET MOST.
THIS GENUINE GODDESS; YOUR HEAVENLY HOST.
AND, WHILE NO ONE MAY TELL YOU; WHAT TO DO.
WHERE TO GO; OR, WHICH LOVER TO CHOOSE.
WHAT MORE IS THERE 2POSSIBLY DO?
BUT, WELCOME YOU HOME NOW, ANEW.
KNOWING, THAT YOU UTTERLY DO;
REALIZE THE TRAGEDY OF DOUBTING YOUR MUSE.
MEDUSA