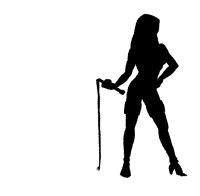 THIS PAGE IS BEST VIEWED, UPON A DESKTOP.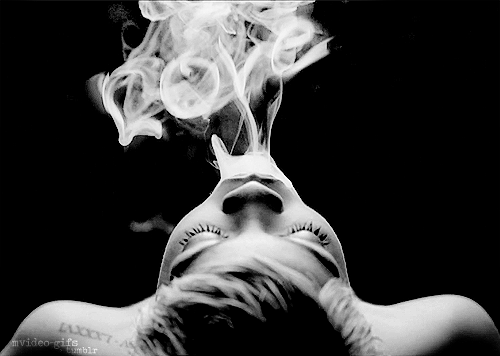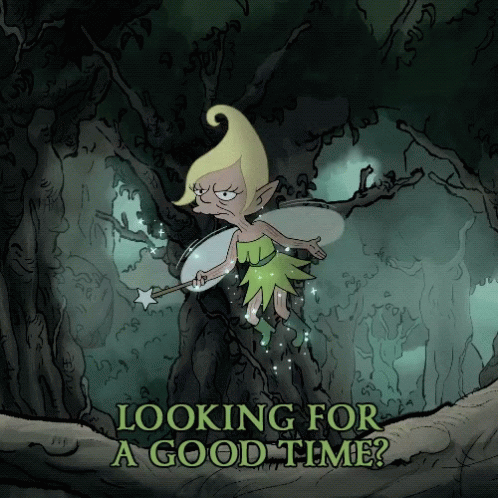 I'M ACTUALLY PERFECTLY CONTENTED 2B,
ALL ALONE; HERE, WITH ME.
TRULY FORTUNATE, BY MYSELF...
RATHER, THAN ARGUE, WITH SOMEONE ELSE.
BECAUSE, I DO OFTEN FIND,
FOR MY OWN PIECE OF MIND;
I PREFER TA SIT HERE ALL ALONE,
THAN WELCOME TROUBLE INTO MY HOME.
YES, SOMETIMES IT TRULY SEEMS;
PEOPLE PREFER GETTIN' MEAN,
OVER SAVORIN' A BIT OF REAL PEACE.
THEY'D SOONER CAUSE SOME SORTA GRIEF.
WHICH IS WHY YOU'LL USUALLY FIND,
FOR MY OWN PERSONAL PEACE OF MIND;
I'LL REMAIN HERE ON MY OWN,
BEFORE LETTIN' PROBLEMS INTO MY HOME.
'CAUSE OTHERS SOMETIMES MISJUDGE;
LOOKIN' TO DRAG SOMEONE THROUGH THE SLUDGE,
WITHOUT BENEFIT OF THA DOUBT;
THEY'D, SOONER CALL YOU OUT.
PRESSUMIN', OTHERS MUST SOMEHOW BE...
ACTIN' TREACHEROUSLY;
SIMPLY DUE TO OUR OWN SEX.
OR, MAYBE CASTIN' SOME SORT OF HEX.
BECAUSE, OUR BELIEFS ARE NOT THE SAME.
THUS,WE MUST BE THE ONES TO BLAME.
FOR HONESTLY SAYIN'; WHAT'S ON OUR MINDS;
RATHER, THAN FALLIN' STRAIGHT INTO LINE...
OR, PRETENDIN' EVERYTHING'S SOMEHOW FINE,
WITHOUT LITERALLY READIN' THA WARNIN' SIGNS.
THUS, BETRAYIN' OUR OWN SELF,
MERELY TO PLEASE SOMEONE ELSE.
​
YES, WORSHIPPERS SHOULD SERIOUSLY BELIEVE,
THAT IT'S STILL MUCH BETTER 2b
SIMPLY SPIRITUAL DEEP DOWN INSIDE,
THAN, CARRYIN' RELIGION ON THA SIDE.
​
SO, WITH A BIBLE, BY SOME BEDS;
THAT ALL TOO OFTEN GOES UNREAD;
THE LESSONS LEARNED FROM INSIDE,
GET REPEATEDLY TOSSED ASIDE.
YES, THE KORAN CAN BE THA SAME.
AND, THERE'S NO ONE ELSE TO BLAME;
IF, YOU TAKE NUTHIN' HOLY TO HEART.
BUT, WOULD SOONER, RATHER START;
PURELY POISONIN' PEOPLE'S HEADS,
UNTIL THEY'RE ACTUALLY GOOD & DEAD.
​
SO, DON'T BOTHER CURSIN' ME,
WHEN YOU REFUSE TO RIGHTFULLY SEE;
THE HELL YOU MAKIN' FOR YERSELF
RATHER, THAN TAKIN' IN ALL THE WEALTH,
OF A BLISSFUL & HEAVENLY MIND,
WHILE YER PURPOSELY BEIN' KIND.
​
YEAH, SUCH INSIGHTS SHOULD FAITHFULLY BE;
HABITUALLY HEALIN' TO YOU & ME.
SO, THA NEXT TIME, THAT YOU FIND;
YOU ACTUALLY POSSESS NO PEACE OF MIND,
BETTER PAUSE TO ASK YOURSELF,
WHILE YOU'RE HANGIN', BELOW THA SHELF;
IF, YOU'RE OPENIN' YOUR OWN HEART...
OR, MERELY BREAKIN' DOWN IN PARTS.
'CAUSE, THE MORE MISERY YOU CONSUME;
THA MORE YOU FEEL THE DISMAL GLOOM.
​
CAUSE READILY CONSUMIN' SO MUCH HATE;
DEFINITELY DOESNT MAKE YOU FEEL GREAT.
INSTEAD, IT EATS YOU UP INSIDE,
WHERE YOU CAN NEVER TRUTHFULLY HIDE,
SUCH SUFFERIN' & SINFUL GRIEF;
ALONG, WITH GETTIN' NO REAL RELIEF.
AND, YOU CERTAINLY CANNOT BE;
LOOKIN' TO BLAME ALL THAT, UPON ME,
WHEN I'M JOYFUL, BY MYSELF,
JUST SITTIN' HERE, WITH NO ONE ELSE.
THUS EVEN, WHEN I OFTEN FIND,
THAT I COULD HAVE A PRETTY GOOD TIME;
SENSUALLY SHARIN' THIS HEART OF MINE,
ANOTHER SONG; ANOTHER RHYME,
WITH SOMEONE EQUAL TA MYSELF;
ONE; WHO'S AS HAPPY ON THA SHELF...
BEIN' PEACEFUL & BEIN' KIND,
FOR HIS OWN BLESSED PEACE O' MIND.
YEAH, IT DOESN'T MATTER; NOW, TO ME...
IF, HE WOULD TRULY, RATHER READ:
THE TALMUD & KORAN,
OR, MAYBE THE BIBLE, JUST FOR FUN.
BUT, HE KNOWS; WHAT'S HONESTLY REAL.
AND, IT'S ALL ABOUT; HOW YOU FEEL.
INSTEAD, OF CONTAMINATIN' YOUR OWN HEALTH;
TRYIN' TO PLEASE EVERYONE ELSE,
BY BOLDLY; BUT, BLINDLY FOLLOWIN' ALONG,
WITH SOMEONE ELSE'S RIDICULOUS SONG.
SO NOW, THIS PROVES SUCH A TIME,
WHEN I'M CHARMED 2ACTUALLY CALL U MINE;
& TRULY CHERISH ROMANCE 4MYSELF,
I'M GLAD 2HAVE REMAINED, UPON THA SHELF.
SIMPLY HAPPY 2CLEARLY BE;
HERE TOGETHER; YOU & ME.
SINcerely,
M
~*~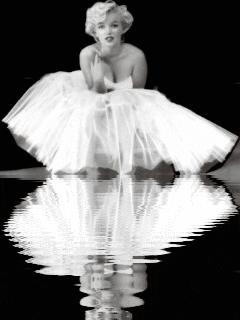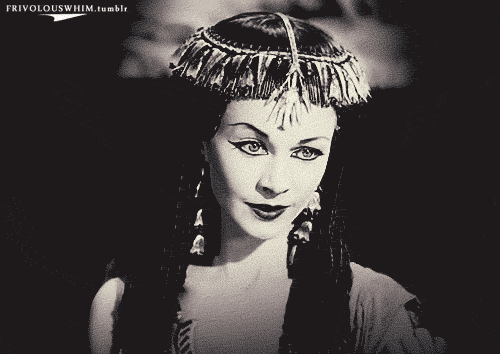 THE HEART OF THE HOMELESS AIN'T NUTHIN NEW;
LOST & FORLORN IN A DESOLATE VIEW.
DISCOUNTED & DISCARDED; BOTH, IT'S TRUE,
WITH NO MORE DISDAIN COMING, FROM YOU.

YEAH, PEOPLE PASS BY... EACH & EVERYDAY;
NO LONGER LOOKING THE OTHER WAY.
NOR, OFFERING ONLY A CRITICAL STANCE,
NOTHING KEEPS YOU, FROM A SERIOUS GLANCE.

STOP TO GET A GENUINE CLUE,
REALIZE QUITE QUICKLY; THIS COULD BE YOU.
WHEN ONLY ONE PAYCHECK OR POSSIBLY TWO;
REALLY SEPARATES THEM, FROM MOST OF YOU.
NO, THAT ISN'T TOO SQUEAMISH A THOUGHT.
SO, DON'T TURN YOUR HEAD & THINK OF NAUGHT;
DON'T BUY A PURCHASE TO THEN, MAKE HASTE...
OR INVARIABLY GORGE & THEN, TO WASTE.
'CAUSE, WHATEVER EXTRA YOU MIGHT HONESTLY HAVE...
SHOULD GO TO A NEEDY GAL OR MAN;
TO HELP POOR SOULS, WHO NEED A HOME,
SOMEWHERE TO GO & SOMEWHERE TO ROAM.
YES, EVEN NOW, AS YOU READ...
YOU'RE CERTAINLY PROFESSING; "I'LL DO MY DEED!"
NOONE LEFT TO, OPENLY BLEED;
FROM BASTARDOUS BANKS OR POLITICAL GREED.

YES, TO THEM; IT WAS ALL, JUST A GLOBAL GAME,
WHILE A PHANTOM DISEASE TOOK THE BLAME.
EVEN, WHILE THEY HID IN VIRTUAL DISGUISE;
INEVITABLY PLANNING EVERYONE'S DEMISE.
BUT, YOU STAYED WITHIN YOUR COMFORTABLE HOME,
KNOWING YOU'RE INDESTRUCTIBLY STRONG,
JUST TELLING A JOKE OR PLAYING A SONG,
WHILE THE WHOLE DAMN WORLD RIGHTED THIS WRONG.

HOSPITALS & DOCTORS ARE TELLING THE TRUTH,
WHILE NURSES ARE DANCING IN PUBLIC VIEW.
AND, THE GRIM REAPER LAUGHS, OVER THE THOUGHT;
HE'S JUST RESTING AT HOME FOR HER WORK IS NAUGHT,
ANYTHING MORE, THAN AN AVERAGE DAY.
AND, THIS SUPPOSED PANDEMIC WAS ONLY A WAY,
FOR "THE POWERS, THAT WERE", TO GET LOCKED AWAY.
INSIDE THEIR HOMES; STILL CHAINED, BY FEAR...
CLEARLY CAGED, WITHIN THOSE DOUBTS; MY DEAR.

SO, WHILE YOU REST, UPON SUCH LAZY LAURELS;
POISONOUS POLITICIANS GET JAILED ON HEINOUS MORALS,
OF PROGRAMMING & CONTAMINATING EACH & ALL...
SO, THAT "WE THE PEOPLE" MIGHT SOMEHOW FALL,
UNDER AN HABITUALLY EVIL SPELL,
WHILE REMAINING IMPRISONED, WITHIN THAT HELL...
TOO IGNORANT & BLIND, TO KNOW; WHAT THEY DO...
RIGHT HERE; RIGHT NOW; OUT IN PLAIN VIEW.

YES, TAKE A REAL GOOD LOOK, BEFORE WALKING AWAY...
FROM THE NEXT HOMELESS PERSON; YOU SPY THIS DAY.
BECAUSE, ALL TOO SOON, IT MAY JUST BE...
THAT YOU NOW DWELL, WITHIN THE HEART OF THEE.

JUST ONE MORE PERSON, WITHOUT A HOME;
LEFT DESOLATE & WITH NOWHERE TO ROAM,
WHILE TYRANTS & DICTATORS STEAL AWAY...
EVERYTHING YOU HAD YESTERDAY.

SO, DO NOT TURN ASIDE; ONCE MORE,
FROM ALL THAT TRUTH & ALL THAT GORE...
REMEMBER, I GRAVELY DID IMPLORE,
THAT ALL THIS MIGHT HAPPEN; NEVERMORE.


SINcerely,

MEDUSA
~*~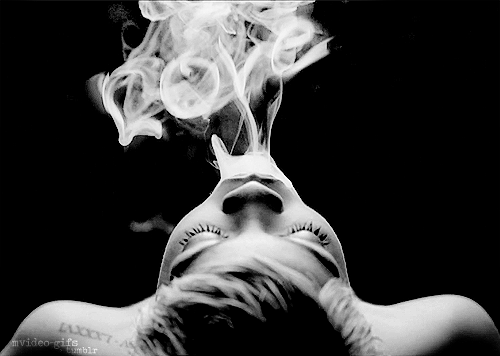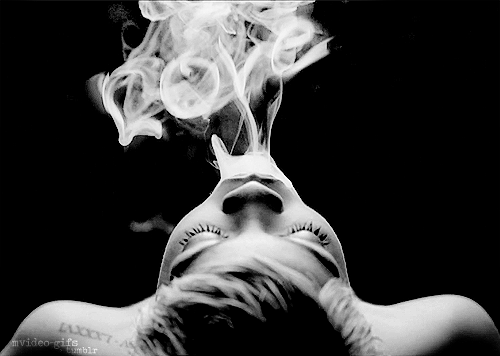 PRESS AGAINST ME ONLY
MOVE WITH ME NOW SLOWLY
RIDE THIS WICKED RYTHYM
FEEL THE HEAT WE'RE BRINGIN'
​
NO, THIS AIN'T A DREAM NOW, BEBE.
DONE CROSSED INTO REALITY.
FEEL THE ACHE YOU BROUGHT OUT IN ME.
WHILE I'M STILL THE DESIRE YOU'RE NEEDIN' TO FEED...
​
SO, WE TAKE THIS DANCE TO IT'S ZENITH
ONLY YOU & ME WE'RE NEEDIN'...
DANCIN' TO OUR HIGHEST PEAK
NO ROOM FOR THE TIMID NOR THE MEEK.
​
JUST TIME TO SWIM or CUT BAIT.
BUT, WE BOTH KNOW; IT'S ALREADY TOO LATE.
THE MOMENT OUR EYES MET...
& YOUR HEART ENTERED MINE;
WAS THE DAY WE DECLARED;
I'LL LOVE YOU FOR ALL TIME.
~*~
M
​
​
​
MY LOVER CONTINUALLY CALLS TO ME,
AS A NIGHTENGALE AMOUNST THE TREES.
SINGING SONGS OF BLESSED BE...
& A SOLOMN VOW OF ETERNITY.
​
AT NIGHT; I WHISPER BEHIND HIS EYES...
OF INFINITE HUES & HEAVENLY SKIES...
OF THE MANY THINGS I FEEL & SEE;
THIS SERENADE; MY SYMPHONY...
​
FOREVER FEEL OUR SOULS ENTWINED.
YOUR STRONG HAND CARESSES MINE;
YOUR SACRED PRESENCE ENFOLDING MY OWN...
TOGETHER; WE HAVE CERTAINLY GROWN.
​
FAR APART; WE REMAIN STRONG.
TOGETHER; UNDIVED, AS ONE...
YES, TRULY INSEPERABLE; IT SEEMS...
WITHIN LIFE & WITHIN OUR DREAMS.
​
REGARDLESS, OF WHERE WE ARE INDIVIDUALLY LED...
YOU STILL FEEL ME, WITHIN YOUR BED.
ONE LOVING ARM BENEATH MY HEAD...
THE OTHER WRAPPED AROUND ME; INSTEAD.
​
YES, WITHIN OUR: HEARTS, SOUL & MIND...
WE ARE TOGETHER FOR ALL TIME.
BE IT IN THIS LIFE OR THE NEXT...
TOGETHER, WE SHALL NOT BE VEXED.
​
FOR NOW, UNTIL THE END OF TIMES...
WITHIN EVERY: REASON, SEASON & RHYME...
FEEL OUR LOVE REFLECTED THERE,
WITH EVERY BREATH & HEARTBEAT WE BEAR.
~*~
M
​
DON'T RESENT ANYONE ELSE'S SUCCESS.
SIMPLY WISH US ALL THE VERY BEST.
WON'T FALL FOR ANY DISGUISE.
LISTENIN' TO MY HEART ON WHAT'S WISE...
YEAH, MY SOUL IS LEADIN' ME TRUE.
TELLIN ME, JUST WHAT TO DO,
TO KEEP ME FROM A BITTER FATE.
WON'T CARRY AROUND, THAT EXTRA WEIGHT.
​
SIMPLY REFUSE TO FALL & STAY DOWN.
OR, GET TREATED REGULARLY LIKE SOME CLOWN.
WON'T DROWN MYSELF IN THAT SORTA SELF-HATE
DONE MANIFESTED MYSELF A BETTER FATE.
ONE; WHERE IT'S EASY TO; LIVE, LOVE & RELATE.
​
NO, DON'T HAVE THE DUMB LEADIN' THE BLIND...
NO CAUSE TO BURN THE CITY THIS TIME.
WON'T THROW THE BABY OUT, WITH THE BATH...
NOR LOOSE OURSELVES TO DELUSIONAL WRATH.
​
INSTEAD, WE TOOK BACK ALL OUR POWER.
NO MORE LOOSIN' OUR BEST SELVES, BY THE HOUR...
AIN'T CHASIN THE DIRT DOWN THE DRAIN.
OR SUFFERIN' MORE O' THAT LEAKY BRAIN...
​
WOKE FOR GOOD & TRUE THIS TIME.
PUTTIN' REAL LOVE ON THE LINE...
TREATIN' OUR WORLD, WITH SERIOUS CARE;
AIN'T EVER LOST IN BITTER DISPAIR.
​
YES, WE TOOK ALL OUR MOJO BACK;
CAUSE, THAT'S STILL, WHERE IT'S AT...
NO LETTIN' HATE STEAL THE DAY...
WON'T SNUFF OUT LOVE NOR US, THAT WAY.
​
PUTTIN' THIS ENERGY, WHERE IT TRULY MATTERS.
NO FALSE FRIENDS LEAVIN' US TATTERED.
​
NOT TOSSIN' MY LIFE OUT, WITH THE DIRT;
NOR LOOSIN' MYSELF IN ALL, THAT HURT...
JUST KEEPIN' FIERCE & STAYIN STRONG.
STILL SINGIN' OUR PIED PIER SONG;
KEEPIN' SANE & DOIN' JUST FINE.
FOCUSED; ON MAKIN' MORE LOVE THIS TIME.
~*~
M
​
​
​
​
​
​
TEARS OF THE HEART;
TIDES OF THE MIND
WIPE THE TEARS FROM YOUR EYES.
CLEAR THE SORROW FROM YOUR HEART...
NO MORE SAD LONELY GOODBYES.
SIMPLY REBOOT & RESTART.
​
DON'T COUNT THE TIMES; YOU'VE CRIED TO SLEEP.
DON'T RECALL THE ONES, WHO MADE YOU WEEP.
REMEMBER, INSTEAD; THSES MOMENTS OF JOY...
OUR TIMES OF LAUGHTER & A HAPPY STORY.
​
FOR WITHIN THE LIGHT & ALL THE DARKNESS...
WE'RE FORGED; NEVER 2B MADE HEARTLESS.
INSTEAD, WE ARE 2B REPEATEDLY TESTED.
BY 1MORE MOMENT 2B BESTED.
THEN, WITHIN OUR DAYS OF BOUNTY & BLISS...
WHEN WE MOST OFTEN FEEL TRULY BLESSED;
WE TAKE A GRACIOUS PAUSE; THEN, FINESSE...
4A MOMENT 2REST & SIMPLY REASSESS.
​
SO, NEVER GET 2COMFORTABLE, WITH MISERY & PAIN
OR, 2SOON IT GETS HARD 2FEEL HAPPINESS, AGAIN.
EVEN, AS WE EVOLVE & TRANSCEND
2MELD, WITH A LOVER & THE BEST OF FRIENDS.
​
4LIFE CAN SEEM LIKE A ROLLER COASTER RIDE...
THAT FOLLOWS THE MOON & THE TIDES.
SO, SIMPLY BE HAPPY, AS WE STRIVE...
2LIVE & LOVE & REMAIN, ALIVE.
​
YES, ALWAYS BE GRATEFUL 4ANOTHER DAY.
REGARDLESS OF BLUE SKIES or UTTERLY GREY.
BECAUSE, WITHIN THESE MOMENTS OF CLEANSING RAIN...
THE SUN SOON SHINES EVER BRIGHT, AGAIN.
​
NO LIFE ISN'T ALWAYS AN IMPECCABLE BOAST.
BUT, IT SHOULD BE ABOUT; WHAT MATTERS MOST.
SO, WITHIN MY BEST; YOU'LL ALWAYS BE...
HERE; WITH ME, ETERNALLY.
~*~
M
​
​
​
​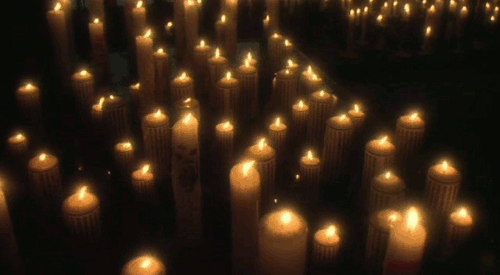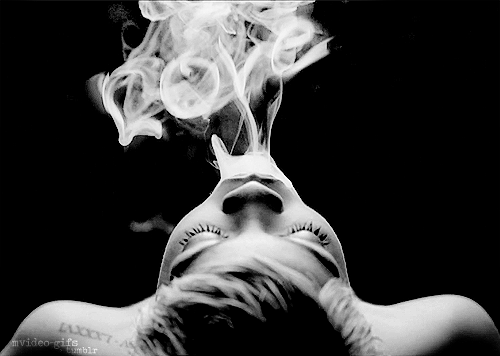 CLOSE THE DOOR TO LOVE &
IT CANNOT COME WALKIN' IN...
​
CLOSE YOUR MIND TO PEACE &
ONLY KNOW WAR WITHIN.
​
CLOSE YOUR HEART TO HOPE &
YOUR DOUBTS WILL NEVER MEND.
​
OPEN YOUR LIFE TO LOVE &
LEARN TO LIVE, AGAIN.
​
MEDUSA
~*~
YOU GOTTA LOVE AN OUTLAW.
EMBRACE THE GREAT UNKNOWN.
RIDE THE OPEN ROAD; MY FRIEND.
TRAVEL FAR FROM HOME.
​
YOU GOTTA LOVE A PIRATE.
TREASURE A SALTY BREEZE
EMBRACE THE OPEN SKIES.
SAIL INTO SPACIOUS SEAS
​
NO, NEVER HIDE FROM LIFE; MY DEAR.
NOR FORGET A THANKFUL DAY.
TOO SOON; IT MAY FALL TO DUST.
AND, COMPLETELY FADE AWAY.
​
YES, BE GRATEFUL FOR YOUR FREEDOMS.
TREAT YOUR SWEETHEARTS, WITH GREAT CARE.
REMEMBER EVERY KINDNESS.
FOR TOO SOON; THEY WON'T BE THERE.
​
DON'T TAKE YOUR FAMILY FOR GRANTED.
REMEMBER, TO: CHERISH, HONOR & TRUST.
EMBRACE EACH DAY, AS YOUR LAST...
FEEL EACH BREATH FULL OF LUST.
​
YEAH, YOU GOTTA LOVE: A POET...
A REBEL, A ROGUE & A THIEF.
FOR ALL OF THESE ARE PRECIOUS,
TO THOSE SUFFERED BY THEIR GRIEF.
​
SO, NEVER JUDGE A BOOK BY IT'S COVER.
DON'T CONDEMN, WITH VENOM OR SPITE.
NEVER SPREAD HATE OR MALICIOUS INTENT.
ONLY LOVE MAKES EVERYTHING RIGHT.
​
MEDUSA
~*~
​
​
​
LIL' TINY TOUCHED WINGS;
FALLEN, FROM THE SKY.
LET US PAUSE TO REASON;
THEN, STOP TO WONDER; WHY?

LIL' TINY TOUCHED WINGS;
BLEEDIN' SOULS CAN'T FLY.
ABUSED; FROM OH, SO MANY THINGS;
LEFT BESIDE A ROAD TO DIE.

SO, NOW THEY NEED TO KNOW.
AND EVERYONE WANTS TO HEAR.
THE PRIVATE LIL' TRAGEDIES;
THAT DONE BROUGHT YOU HERE.

LIL' TINY TOUCHED WINGS;
SWEPT UNDER A RUG;
DIRTY LIL' DAMAGED THANG...
TOXIC INDIFFERENCE STUNG.

LIL' TINY TOUCHED WINGS;
FALLEN, FROM THE SKY...
EVERYONE PAUSES TO REASON;
THEN, STOPS TO WONDER; WHY?

NO MORE FEAR OR ANGER, NOW;
NO MORE SUCKED, UNDER A TYRANT'S PLOW.
EVERYONE PROTECTED YOU, THAT DAY;
NO LONGER LOST A WORLD AWAY...

LIL' TINY TOUCHED WINGS;
MENDED WINGS DO FLY.
BLESSED BY; OH SO, MANY THINGS...
LIVIN' FREE & LOVIN' LIFE.
​
MEDUSA
~*~
SAY YOUR LIFE IS A TOTAL MESS.
AND, YOU LONG FOR SOME ROMANTIC SUCCESS.
WELL, DON'T YOU WORRY; DON'T YOU FEAR.
I GOT YOUR LOVE~SICK REMEDY; HERE.
YEAH, I'M YOUR WANTON NIGHTINGALE NURSE;
MACABRE MISTRESS LOVER'S CURSE.
YEAH, I'M YOUR HEALER & YOUR HELLION;
THIS BITCH SO FULL O' REBELLION.
GOT ME RANTIN' & A RAILIN';
"CUM GET YOUR REMEDY, FOR WHAT'S AILIN'!"
"MELT LIKE CANDY ON YOUR TONGUE.
DON'T STOP BEBE, WE JUST BEGUN.
DEVOUR ME WHOLE; SWALLOW ME DOWN,
FOLLOW MY BEAT OF PIED PIPER SOUND."
SAY, YOU'RE FEELIN' FEVERISH & DRAINED?
BEST HEED MY NURSIN' REFRAIN.
JUST RELAX, NOW; I'LL EASE YOUR PAIN.
YOU NEED YOUR LOVE-SICK CURE, AGAIN.
YEAH, I'M YOUR WANTON NIGHTINGALE NURSE.
GOTH MISTRESS LOVER'S HURSE...
YEAH, I'M YOUR HEALER & YOUR HELLION;
THIS BITCH SO FULL O' REBELLION.
GOT ME RANTIN' & A RAILIN';
"CUM GET YOUR REMEDY, FOR WHAT'S AILIN'!"
"LAP ME UP; SWALLOW ME WHOLE.
HANG ON TIGHT & DON'T LET GO.
MELT LIKE CANDY, ON YOUR TONGUE.
DON'T STOP BEBE, WE JUST BEGUN."
SO, YOU SAY; YOU'RE LONELY & YOU'RE LOST,
BATTLE WORN & TEMPEST TOSSED.
WELL, DON'T YOU PONDER; DON'T YOU FRET,
I GOT A SOLUTION; YOU CAN BET.
NO, DON'T YOU WORRY, DON'T YOU FEAR.
GET YOUR LOVE~SICK REMEDY; HERE.
YEAH, I'M YOUR NAUGHTY NIGHTINGALE NURSE;
DARK VOODOO LOVER'S CURSE.
YEAH, I'M YOUR HEALER & YOUR HELLION;
THIS BITCH SO FULL O' REBELLION.
GOT ME RANTIN' & A RAILIN';
"CUM GET YOUR REMEDY FOR WHAT'S AILIN'."
MEDUSA
~*~
THIS SILENTLY STALKING BEAUTY;
ECHOES ETERNALLY SLOW...
LIKE A LITHE LIVING PANTHER;
SPRUNG INTO YOUR MOST DESIROUS DREAMS.
AN EXALTED DANCER,
OVER DAPPLED CLOUDS.
THE DRAMA OF MY MOVEMENTS,
INSPIRES YOUR ACHING HEART TO SOAR.
ELEGANTLY ENTWINED;
MACABRE MOODS;
FURTHER FAN THE FLAMES OF FANTASY.
BLACK VELVET,
BLACK PEARLS...
& SILK STOCKINGS;
ALL ACCENTUATE,
MY FEMININE FORM.
STEALTHILY STALKING, ONCE MORE...
I CUM TO YOU;
IRRESISTIBLE IN MY ENCHANTMENTS.
THESE GOSSAMER~GARNERED VISIONS;
OF MY EVER~PLEASANT FRAME,
MERELY IMPERMANENT PALPITATIONS OF
ELECTRA'S PRIMAL SPARK;
INFLAMING MY SKIN,
PRIMED & PICTURESQUE;
A VENUS REBORN...
WITHIN THIS GRACEFUL MOMENT...
MY ONLY MOTIVE;
FUELING SENSUAL FIRES...
OF PLEASURES; YET TO CUM.
DELICATE DELIGHTS OF MY ELEGANT EMBRACE;
THE SUCCULENT SCENTED WARMTH,
OF MY SUPPLE SKIN...
AND LUSCIOUS LIPS,
TRAILING TUMULTUOUS KISSES;
ALL ALONG YOUR BODY.
ENTHRALLED & INFLAMED, BY MY PRESENCE;
YOU'RE UTTERLY SOOTHED,
BY SUCH SEDUCTIVE ARTS.
MY MESMERIZING MOVEMENTS;
INFERNAL FIRES;
STEADILY INCENSED...
​
MY WHISPERED WORDS OF WISDOM;
MERELY MY TEMPTUOUS TONGUE TEASING YOU,
WITH LIBERALLY TAINTED KISSES.
MY MIND; MOLDING YOUR FLESH...
​
FEVERISHLY FEASTING,
UPON YOUR HEART & SOUL...
FUELED & REFRESHED;
NOW, ONCE MORE FEEDING,
UPON THE FUTILITY...
OF YOUR EFFORTS; TO RESIST...
MY TRUE ROMANCE.
MEDUSA
~*~