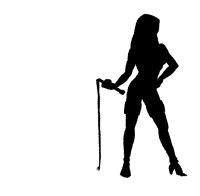 THIS PAGE IS BEST VIEWED, UPON A DESKTOP.
DON'T BELIEVE IN HEAVEN.
DON'T BELIEVE IN HELL.
DON'T BELIEVE IN ANYTHING,
THAT MAN CAN BUY OR SELL.
WONT REGRET TOMORROW,
WHAT WE DO TODAY.
WONT RELY, ON WHAT THEY THINK,
NOR, HATEFUL THINGS, THEY SAY.
LIFE IS HERE & NOW MY FRIEND,
NOT WHERE, WE USE TO BE.
SO, JOIN RIGHT IN OR, WALK ON BY,
BUT, THIS RIDE AIN'T FOR FREE.
CAUSE EVERYTHING COMES FOR A PRICE;
DEVOTED FAITH THE FEE,
FOR PASSAGE, TO SUCH SILVER SHORES,
WITH PASSIONS LOCK & KEY.
SO, COME TO ME, AS LOVERS PROVE,
TO STAND THE TEST OF TIME;
REVEL, IN OUR DAYS OF LUST,
& SOULFUL RHYTHMIC RHYME.
​
MzM
~*~
...WORD SPREAD ACROSS THE LAND OF A WISE MAGE DWELLING, WITHIN A SMALL HOUSE PERCHED SOMEWHERE HIGH ATOP THE MYSTICAL MOUNTAINS, WHICH LOOMED LARGE OVER THE SCENIC COUNTRYSIDE BELOW.... WHERE ONE DAY; A WEALTHY & DETERMINED ADVENTURER, FROM THIS VALLEY OF VILLAGES, SUDDENLY DECIDED TO MAKE THE LONG & DIFFICULT JOURNEY TO PERSONALLY CONSULT THE ORACLE.
​
​
​
​
​
​
​
WHEN THE DETERMINED YOUNG MAN HAD FINALLY REACHED THE HOME OF THIS SACRED ADVISER; HE SPIED A RATHER PLAIN LOOKING WOMAN, WHO CORDIALLY GREETED HIM, UPON HIS ARRIVAL. "I'VE COME TO PAY MY RESPECTS TO THE HOLY WISE MAN"... THE VISITOR BULLISHLY ANNOUNCED TO THE LADY OF THE HOUSE. THEN, WITH A DISMISSIVE GLANCE; HE HAUGHTILY STOOD HIS GROUND IN EXPECTATION OF HER HUMBLED RESPONSE
IN TURN, SHE SILENTLY NODDED HER HEAD, THEN QUIETLY LED HIM INSIDE... AS THEY WALKED THROUGH THE MODESTLY ADORNED HOME, THE MAN LOOKED AROUND, EAGERLY ANTICIPATING HIS ENCOUNTER, WITH THE SACRED GURU.
BUT, BEFORE HE HAD REALIZED IT; THE LOVELY LADY HAD GUIDED HIM STRAIGHT TO THE BACK DOOR, THEN OUTSIDE ONCE MORE... TO THE BRIGHTLY LIT COURTYARD, BEYOND.
THE MAN ABRUPTLY STOPPED; THEN, VERBALLY WHEELING, UPON HIS HOST...HE ANGRILY EXCLAIMED; "BUT, I'VE JOURNEYED ALL THIS WAY TO CONSULT THE MAGE. I DEMAND TO SEE THE WISE MAN"!
"BUT SIR, YOU HAVE ALREADY DONE SO"...THE WISE WOMAN READILY ANNOUNCED, WITH A POLITE SMILE & A KNOWING GLEAM, WITHIN HER EYES.
~*~
MzM